Raise Your Glass to the Best Cocktails near Santa Fe, NM
Craft cocktails are all the rage right now and for good reason. Bar artistry takes a new form with these libations, combining traditional drinks with new and exciting flavors that allow you to indulge like never before.
To help you sip some of the most inspired drink combinations around, we present you with the best cocktails near Santa Fe. Try one tonight and reignite your love for boozy beverages once again.
Coyote Café & Cantina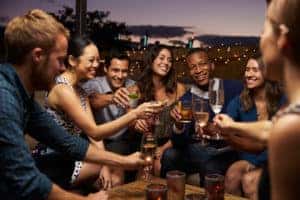 If you're looking for a trendy environment that pairs foodie-approved southwestern cuisine with tasty and unique cocktails, this is the place to do it. They offer two dining options – the Coyote Café or the Coyote Cantina, where you can sip while viewing the stunning landscape from a rooftop bar.
While their cocktail menu changes frequently, some of our past favorites include the Silver Coin, a tequila sipper topped with Senorita ice cream. The Cactus Heart, a refreshing hemp cocktail, is also truly a sight to see. No matter what you choose, you're in for a treat.
Evangelo's Cocktail Lounge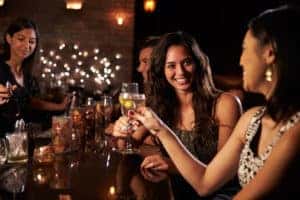 Since 1971, Evangelo's Cocktail Lounge has been a favorite hangout for lovers of both fantastic drinks and good music. Their bar is stocked with what seems like every liquor under the Santa Fe sun, meaning they create some tasty sips using only the finest ingredients.
Once you arrive, all you need to do is sit down, pick your poison, and jam out to some spectacular live tunes. However, make sure you stop by an ATM before, as this is a cash bar only.
Paloma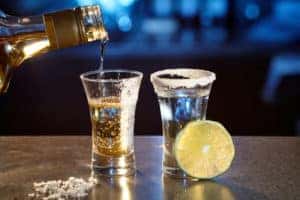 This vibrant Mexican-inspired eatery and lounge gives the true taste of Mexico through a myriad of enthused cocktails. If tequila and mezcal are your go-to, you've come to the right place. Start by trying their signature Paloma, a mix of Blanco tequila, grapefruit, lime, and soda, or try something sweeter like their La Mariposa. This includes mezcal, Aperol, elderflower, and lime topped with a cava float.
Their drink menu also includes new takes on old favorites like the Mexican Mule and Old Fashioned, so everyone can find something they love.
Drink Up!
With the best cocktails in Santa Fe under your belt, you're ready to take your weekend to the next level. Don't forget to have one for us. Cheers!