Dulce Bakery has a Sweet Connection to the Community

Dulce Bakery is a haven for people with a persistent sweet tooth. The Santa Fe bakery serves up pastries, cupcakes, and more six days a week. With its delicious, handmade treats and deep connection to the local community, Dulce Bakery is a Santa Fe staple that keeps customers coming back for more.
Dulce Bakery's Sweet Philosophy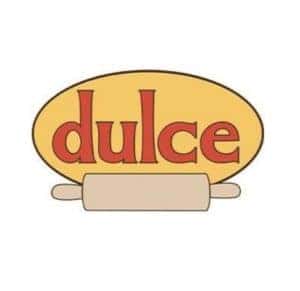 Dulce Bakery is guided by four simple principles: be fresh, be local, be good, and be sweet. The bakery's mission statement informs every aspect of Dulce's menu.
Be Fresh
If Dulce's doors are open, you'll always find freshly baked treats. Each and every baked good is by made hand using high-quality ingredients. Dulce Bakery's open kitchen allows customers to watch the staff at work—an experience that's almost as enjoyable as a blueberry scone and espresso in the morning.
Be Local
As part of Dulce Bakery's ongoing commitment to the Santa Fe area, the kitchen staff turns to the local community for their ingredients. Virtually every ingredient that goes into one of Dulce's sweet treats has a local connection.
With flour, free-range chicken eggs, all-natural milk, and fair trade organic coffee all sourced from local farms and companies, every bite of Dulce's baked goods is a taste of Santa Fe.
Be Good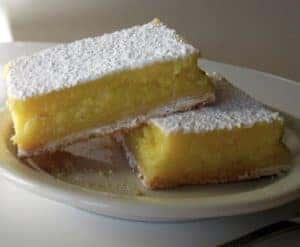 In addition to its penchant for high-quality ingredients from local sources, Dulce Bakery strives to make a difference in the environment. From eco-friendly packaging to energy saving technologies in the kitchen, Dulce Bakery goes out of its way to be environmentally conscious.
Be Sweet
Dulce Bakery's "be sweet" mantra refers to more than just cupcakes. The bakery seeks to treat every customer with compassion and quality customer service. A trip to Dulce is as memorable and pleasant as it is filling!
A Super Sweet Menu
Dulce Bakery uses fresh ingredients to spoil its customers. The bakery's menu is loaded with baked goods that can either start your morning off right or serve as a sweet send-off to a busy day.
With muffins, scones, danishes, and more available in a variety of flavors, Dulce's pastries will make every morning feel like the best day of your week. Cinnamon rolls and monkey bread make for excellent sharable options that can turn anyone into the office's hero.
If desserts are more your speed, Dulce has a range of divine options. A chocolate espresso cookie packs a bold, flavorful punch into a familiar package. Lemon bars are a tart and tasty option. If you have something to celebrate, Dulce Bakery's cakes will elevate any party.
No matter what your preference is, Dulce Bakery will leave you smiling.
Stop by Dulce Bakery Today!
The next time you're craving freshly baked goods, swing by Dulce Bakery. With its ultra-tasty treats and connection to the community, you'll be hard pressed to find a better bakery around Santa Fe!
Learn more about Dulce Bakery and all of its sweet treats on Facebook.