Welcome to Land Rover Santa Fe! As a premier Land Rover dealer of the Santa Fe, White Rock, and La Cienega communities, we aim to provide all customers with helpful information about our automobiles.
Luckily, you'll find exactly that with this library of vehicle reviews. From here, you can simply choose from any of the Land Rover models that interest you and start learning more about the specifications of each car. That way, you can begin to hone in on the noteworthy tools and features you'd like to see in your new vehicle.
Plus, with these Land Rover reviews, you can quickly discover more about the newest models to be released in our lineup and see if they align with your needs.
Land Rover Reliability
Range Rover Reliability
2018 Land Rover Towing Capacity
Land Rover Safety Ratings
What You'll Discover in Our Vehicle Reviews
Once you click on one of our many Land Rover vehicle reviews, you'll find a whole host of valuable specifications about the most impressive amenities contained in our automobiles.
Whether you've been searching for a capable Range Rover Sport, a luxurious Range Rover Evoque, or anything in between, you'll be supplied with all the details you need to decide upon your ideal car.
In addition, you can expect to see more specifics on the unique fabric, color, and powertrain options contained in the vehicle of your choice. That way, you can fully customize your Land Rover to align with your personality.
With these vehicle reviews, you'll be able to better understand what gadgets you'd like to access in your new car. Not only does this help you find out more about our automobiles, but it also saves you time in our dealership.
How Our Land Rover Reviews Can Help You
One of the most efficient ways to ensure that you easily discover your ideal vehicle is by conducting research. By thoroughly reviewing each car, you can begin to focus exclusively on the vehicles that fit your requirements. That way, you won't waste your time analyzing an option that isn't best for you and your family.
On top of that, gathering a list of your favorite vehicles will save you tons of time in the showroom. Instead of perusing the floor looking at various Land Rover models, you can let our sales associates know which specific automobile you'd like to view first.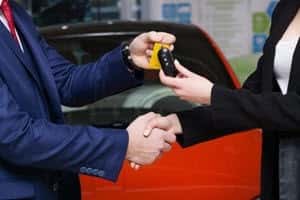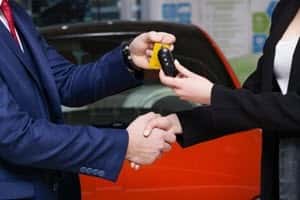 Thanks to your research, once you sit in the driver's seat of your perfect Land Rover, you'll already have an idea of how to operate the intuitive infotainment system or any of the other gadgets within the cabin. That way, you can pay more attention to test driving the vehicle rather than fiddling with the controls.
So, start your Land Rover education by clicking on any of the articles on this page! If you realize that you have a few questions, don't hesitate to contact Land Rover Santa Fe . We proudly serve the communities of Santa Fe, White Rock, and La Cienega.
Check out 2017 reviews here:
2017 Range Rover Sport Review
2017 Range Rover Review
2017 Range Rover Interior Review
2017 Range Rover Evoque Review
2017 Land Rover Discovery Review
2017 Land Rover Discovery Sport Review