Land Rover Discovery Lease

Luxury SUVs, such as the Land Rover Discovery, bring drivers in Santa Fe, White Rock, and La Cienega plenty of benefits. You can fit the whole family or bring plenty of friends along for the ride. It also can handle all types of road conditions and terrains, so you aren't limited to where you can take the vehicle. On top of that, the luxurious amenities inside provide an extra level of enjoyment while sitting inside the Discovery.
Driving the Discovery is an unmatched experienced, and if you would like to have one to commute in without the long-term commitment of buying it, getting a Land Rover Discovery lease at Land Rover Santa Fe may be the perfect option for you! Be sure to contact us with any questions you may have.


View Current Lease Specials


The Land Rover Discovery
Handling exceptionally well, the Land Rover Discovery is a vehicle that is both fun to drive and offers plenty of style and luxury both inside and out.
Within the SUV, there's room for seven passengers with enough space across all three rows to fit everyone comfortably along for the ride. You can also use that space to carry any cargo you may need to transport.
The well-crafted interior features premium leather and authentic wood and metal finishes for a modern and sophisticated touch of style. For an even more elevated level of comfort, there are various features and technologies added to the design for an extremely luxurious ride wherever you take the Land Rover model.
The available four-zone automatic climate control system will let everyone in the cabin adjust the temperature to their preference. The vehicle also has available heating, cooling, and massage functions for your seat that will keep you comfortable no matter how long the ride is.

Leasing a Land Rover Discovery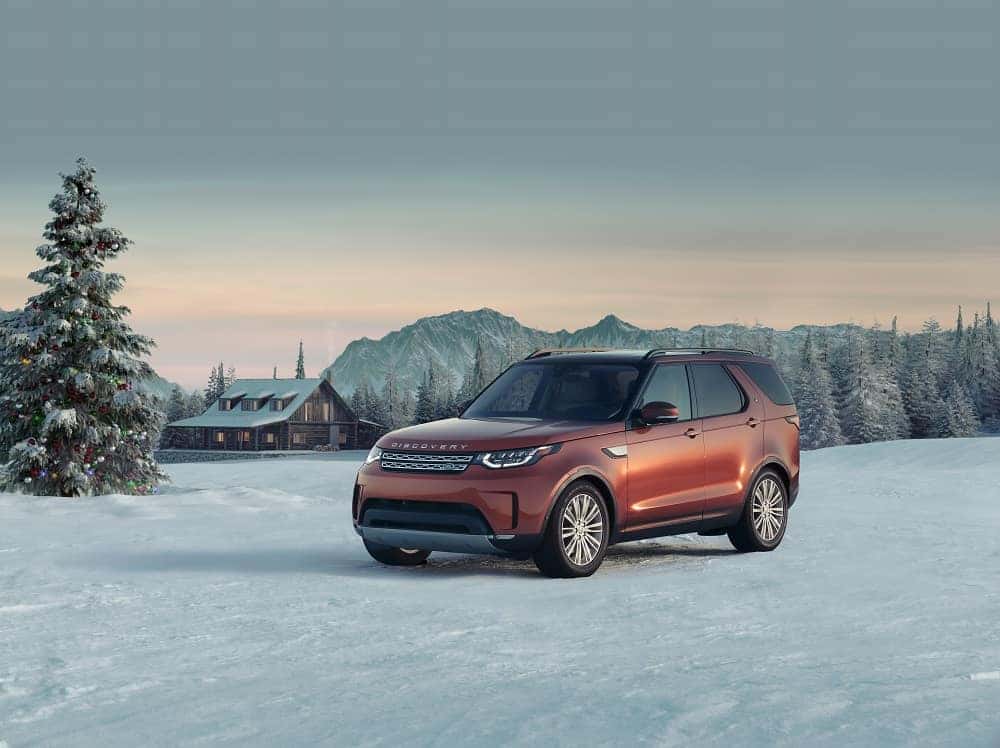 The experts within our finance center will be able to develop leasing terms that match your driving habits, so you can get the most out of your time cruising around in the Discovery.
They'll make sure to detail each part of your lease, so you fully understand all the terms and use the various benefits that come along with each of our leases. Between deciding how many miles you want to drive, coverages you want for extra protection, and a monthly payment you're comfortable with, our finance team will personalize each term of your lease to your needs.
We also make the transition easy when your lease term is up. After we explain each of your options, you can make the best decision for your lifestyle. Whether you would like to lease a new Land Rover Discovery, a different model, or you want to buy the exact car you've been leasing, we'll be happy to walk you through the process of whichever option you choose and get you quickly back out on the roads with a new finance plan.
Let Us Develop a Lease Deal for You
The Discovery provides you with a great vehicle for your everyday driving around Santa Fe, White Rock, and La Cienega with the modern appeal and luxury you deserve.
So, there is no better time to get a Land Rover Discovery lease than now! Contact us today at Land Rover Santa Fe and let our finance team get started on creating personalized terms for your lease.
Searching for the latest offers...