Land Rover Lease Deals Espanola NM

After browsing through our inventory, taking a couple test drives, and making your final selection, the next step is deciding whether you want to buy or lease a car.
While both are great options, leasing is ideal for people who want a specific model for a short time. If this describes you, then Land Rover Santa Fe can guide you through the leasing process.
On this page, we'll cover any Land Rover lease deals available near Espanola, NM. Keep reading to learn all about them and feel free to contact us if you have any questions.
Getting a Land Rover Lease Deal near Espanola NM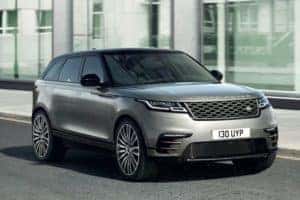 Our Land Rover lease deals let you pay a specific amount each month on a Land Rover, which is often less than if you were to finance the same model. You'll also put a certain amount of money down initially, which will go toward the overall cost of the car.
The prices can vary based on model and trim level, which our finance team will go over more in detail.
In addition, our lease offers are available for a certain number of month and miles (often 36 months and 30,000 miles, respectively). For more information on lease terms, mileage packages, and any other part of a lease deal, you can always turn to our finance experts for guidance.
Selecting a Land Rover to Lease
Before you can drive home to Espanola in a Land Rover, you'll need to pick out your new ride. However, with the large selection we provide, finding your ideal automobile is easier than ever.
We have lots of stylish and feature-rich vehicles to choose from, such as the:
Discovery
Discovery Sport
Range Rover Velar
You can check out our inventory online, where our reviews and comparisons will help you learn more about a specific Land Rover. Then, after narrowing down your options, you're welcome to stop by our dealership and take some test drives. After getting a feel for each vehicle's performance and features, you should have a good idea of which one is right for you.
How to Lease a Land Rover near Espanola NM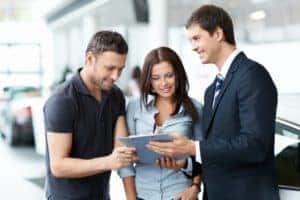 Once you've picked out your new ride, it's time to start the leasing process! This process can be done right in our finance center, where you'll meet with one of our experts.
They'll be with you each step of the way, answering any questions that you may have. Plus, they'll cover every aspect of the lease offer, so you can feel confident the whole way through.
Additionally, we'll go over the vehicle protection plans that we offer. These are optional and can keep you covered in a variety of maintenance or repair work.
After we have your entire lease agreement all written out, you'll just need to sign on the dotted line. Then, we'll happily hand over the keys, and you'll get to drive home in a brand-new Land Rover!
Check Out Our Land Rover Lease Offers Today
If you're thinking of leasing a Land Rover, now's the time to do so. To get started, contact our team at Land Rover Santa Fe today.
We look forward to meeting you and helping you take advantage of our Land Rover lease deals near Espanola, NM!