Land Rover Lease Deals Las Vegas NM

At Land Rover Santa Fe, we love helping Las Vegas drivers find a great new ride. If you're someone who wants a specific car for just a few years, though, leasing could be an option to consider.
We're here to help make the leasing process as convenient for you as possible. Luckily, we offer lots of different Land Rover lease deals near Las Vegas, NM. Keep reading to learn about all of them and feel free to contact us if you have any questions.
Land Rover Lease Offers
There are many great reasons to lease a Land Rover. For instance, you're getting a new luxury model every few years. As a result, you get to take advantage of the most cutting-edge technologies and safety features on a frequent basis.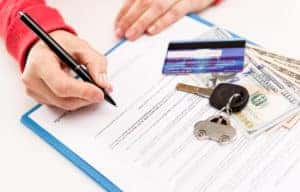 Another benefit to leasing a Land Rover has to do with the monthly payments. You're often paying less than if you were to finance the same model. After all, you're only paying off the car's depreciation over the course of the lease term.
Plus, if you want a luxury vehicle that fits your budget, looking into a lease offer could work in your favor.
We have plenty of those options at our dealership for several Land Rover models, such as the Discovery and Discovery Sport. These deals are for a specific amount of money down initially and so much every month. They do vary by model, trim level, and mileage package, though. Therefore, you'll want to check the details with a member of our finance team.
Leasing a Land Rover near Las Vegas NM
Before you can take advantage of one of our Land Rover lease deals near Las Vegas, NM, you'll need to pick out a new ride!
You can do this by checking out our inventory online or heading straight to the showroom. If you're browsing online, our car reviews and comparisons can give you the specifics of a model that interests you. If you're coming straight to the dealership, one of our staff members will ask questions and show you vehicles that you may like.
Either way, you'll want to test drive a couple models to see which one is right for you. Once you've made a final selection, you can stop by our finance center to begin the leasing process.
We'll guide you through each part of your lease agreement, covering the details of the offer that's available for your automobile. We'll also talk about various vehicle protection plans that you may want to add. While optional, they can keep you covered for a variety of maintenance or repair work.
When everything looks good, you just need to sign the agreement. We'll then happily hand over the keys, and you'll be driving a new Land Rover home to Las Vegas, NM, before you know it!
Exploring Las Vegas NM in a Leased Land Rover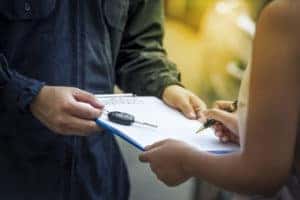 Before you get home, though, why not show the car off around town first? You can stop by all the fun spots in the area, which there are lots to choose from.
Storrie Lake State Park is a great place to enjoy the community's natural beauty. Situated among 81 acres of land, it's a popular spot for bird watching, fishing, and camping. There's also Harris Lake, where you can walk your pup around the area and enjoy the scenery.
If you'd rather spend your time indoors, you can always visit the Las Vegas Museum. Here, you'll get to see photos and artifacts that showcase the frontier history of this New Mexico city.
Check Out Our Las Vegas Land Rover Leases Today
No matter where you want to go in Las Vegas, NM, we can help you get there in a well-performing and feature-rich luxury automobile.
To get started, contact our team at Land Rover Santa Fe to learn all about our Land Rover lease deals. We look forward to helping you find your dream vehicle!