Land Rover Lease Deals near Me

Leasing a car is great for people who want a brand-new model but just for a short while. If this describes you, then the team at Land Rover Santa Fe is here to help.
We have a wide range of vehicles that you could lease while sticking to your set budget. To learn more, keep reading about our Land Rover lease deals near you in Santa Fe, White Rock, or La Cienega.
Land Rover Lease Deals Edgewood NM
Land Rover Lease Deals Espanola NM
Land Rover Lease Deals Las Vegas NM
Land Rover Lease Deals Los Alamos NM
Land Rover Lease Deals Rio Rancho NM
Land Rover Lease Deals Santa Fe NM
Lease Offers for Land Rover Models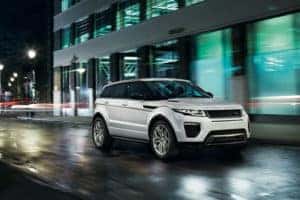 Our Land Rover dealership has lease offers for a number of different models. These include the following vehicles:
Discovery
Discovery Sport
Range Rover
With a lease deal, you'd put a certain amount down initially, then pay a set price per month—often lower than if you were financing the same model.
Plus, these offers are for a certain number of months and miles (e.g., 36 months and 30,000 miles). Since what's included can vary by vehicle, a member of our finance team will go over everything in detail with you.
How to Lease a Land Rover
Before taking advantage of one of our leasing offers, you'll need to pick out a car! This part is fun and can be easy with the help of our staff.
We'll walk you around our showroom, giving you an up-close view of our available vehicles. You'll get to see what features are included and how they work. Plus, you'll get to test drive a few models to get a feel for how they perform on the road.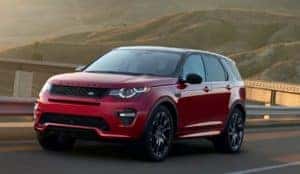 Once you decide on a particular Land Rover, you can stop by our finance center to get the process started.
A member of our team will sit with you to discuss each part of the lease agreement, which includes the lease offer available for your automobile. Plus, we'll cover any vehicle protection plans that you may want to add to your agreement.
After everything is all laid out, we'll have you sign on the dotted line. Then, we'll hand over the keys, and you'll be driving home in a brand-new Land Rover in no time!
Find a Land Rover Lease Deal near You Today
If you wish to lease a luxury vehicle near Santa Fe, White Rock, or La Cienega, our team at Land Rover Santa Fe can help.
Contact us for more info on Land Rover lease deals near you today!