Local Spotlight – Bouche French Bistro

Bouche French Bistro is taking center stage in Santa Fe with their unique take on French-inspired cuisine. Headed by Chef de Cuisine Luis Marguez, their simple and light-hearted dishes never fail to amaze, having you return time and time again.
One Ticket to France, Please
Once you arrive to Bouche, you'll feel like you have been transported to an authentic Parisian neighborhood hangout. With a stunning open kitchen inside and picturesque patio seating outside, your views are complete while you enjoy a carefully crafted meal that has been inspired by France and their love for eating delicious food.
Start Your Meal Like the French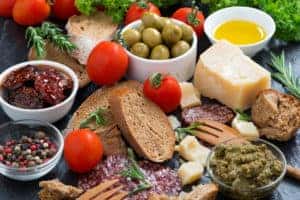 With one glance at the menu, you're bound to be amazed. From small plates perfect for sharing to perfectly prepared main dishes, your dining experience will be second to none.
No one does meat, cheese, and bread quite like the French, so starting your meal with a charcuterie plank is ideal. This board features a fine meat selection, including favorites like prosciutto and mortadella as well as a slice of terrine of foie gras.
Add on the plateau de fromages with house-made preserves, almonds, and crostinis for a full-rounded starter. You can also revel in their chilled seafood selection and enjoy fresh oysters on the half shell, jumbo prawns, or their shellfish platter with both plus crab.
French Fine Dining Taken to the Next Level
Bouche's main courses are set to stun. Whether you'd like to try something adventurous or stick to the classics, they have you covered.
Their tenderloin steak tartare is to die for, topped with a farm-fresh egg and house-made potato chips for a bite that is creamy, savory, and crunchy at the same time. The chicken fricassee also provides an ideal meal where perfectly cooked chicken cozies up to spring vegetables and a potato puree.
Other customer favorites include calf's liver dijonnaise with spinach and crispy onions as well as the braised beef short ribs, pot-au-feu style with horseradish cream.
Le Meilleur Desserts & Wine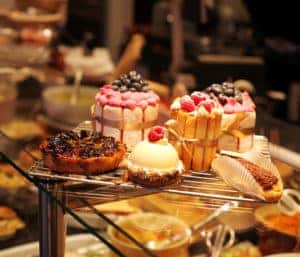 No French meal is complete without a glass (or bottle) of wine. Their selection of wines and vintages is expansive, so there is something perfect for every meal.
Ending your meal with a dessert is crucial, and their items couldn't be more French. From Profiterole au Chocolat to Les Fromages du Jour, your sweet tooth will thank you.
Indulge in French Cuisine at Bouche French Bistro
When you're ready to take your taste buds in a journey through France, Bouche is the place to go. Bon appetit!