Joseph's of Santa Fe: The City's Culinary Pub

For a delicious dinner in a cozy setting, there's Joseph's of Santa Fe. This culinary pub gives you the best of both worlds: a neighborhood bar where everyone is happy to see you and a world-class fine dining destination.
This community spotlight gives you an inside look at Joseph's and why it's a highly sought-after spot for dinner. Keep reading to learn all about it, then be sure to make a reservation as soon as possible!
All About Joseph's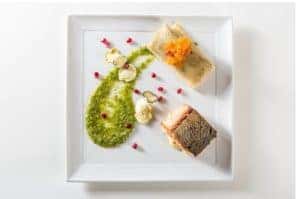 This Santa Fe, NM, restaurant was founded by Joseph Wrede, a Food & Wine Best New Chef who's won several AAA Four Diamond Awards.
The place itself is the third incarnation of Wrede's original Joseph's Table, which was visualized in Taos, NM, about 20 years ago. Today, the pub channels high art in every aspect, from the service to the décor to the food.
Your dining experience begins the moment you step through the doors. You'll immediately notice the custom-painted walls, along with a collection of antique copper and sculptures collected by Wrede's family. Overall, you'll get the sense that you're about to enjoy something truly one of a kind.
What's on the Menu?
The pub takes the owner's unique vision on traditional and contemporary cuisine and brings it to life. Taking cues from both regional and international areas, you'll get unique food that's made with love and sure to leave you feeling fully nourished.
Start Off with a Drink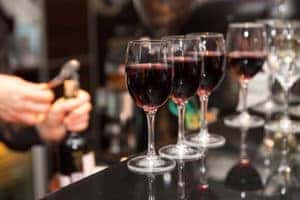 You can start your meal with a good glass of beer or wine. They have several craft beers on tap, such as Bow & Arrow Visionland Amber Ale and Second Street 2920 IPA. They also have a number of different ciders and beers in bottles or cans, like Aspall Dry English Cider and Gulden Draak Strong Dark Ale.
Otherwise, try a glass of red, white, rose, or sparkling wine that'll perfectly complement your meal.
Indulge in a Good Meal
For dinner, there are lots of great appetizers, soups, and salads to choose from. There are also lots of unique options for your main course.
One example is the Organic Chicken Under a Brick. It's served with soft polenta, cast-iron charred hot house tomato, duck fat fried spinach, and tomato beurre blanc.
If you don't eat meat, you could always get the Vegetable Napoleon. This dish comes with roasted root vegetables, cardamom espresso dusted phyllo, and sherry beurre blanc.
Don't Forget Dessert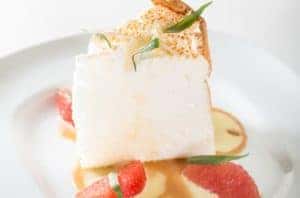 Finally, make sure to leave room for dessert. Choosing one may be easier said than done, as there are so many great options available to you, such as:
Tres Leches Cake
Lemon Tart
Warm Bittersweet Chocolate Bistro Cake
We especially enjoy the Cloud Cake. You get an Italian meringue cake with caramel sauce, fresh tarragon, and grapefruit supreme.
Book Your Dinner Reservation Today
Whether you're a Santa Fe local or simply visiting for a short while, you'll want to make a point to visit Joseph's of Santa Fe.
Check out Joseph's of Santa Fe on Facebook for a look at their different menu options, then be sure to make a reservation today!