Get to Know Nancy Reyner

Santa Fe, otherwise known as the City Different, showcases a rich history and culture through its art scene. In fact, it's the country's third largest art market, with nearly 300 galleries and dealers to visit.
A popular destination is the studio of Nancy Reyner, a renowned painter who creates truly magical pieces. Read all about her and her work below. Then, be sure to visit her workroom to marvel at her paintings.
About This Contemporary Abstract Painter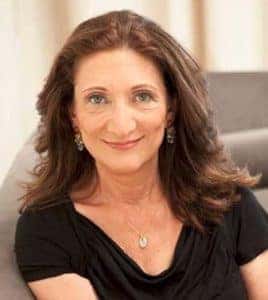 Nancy Reyner is an artist with a distinct style. Her paintings are truly one-of-a-kind as she refers to them as "exotic versions of heaven." These are places that are beautiful, meditative, and not commonly found on Earth—as she puts it.
Nancy was born and raised in Philadelphia, PA, but received her Master of Fine Arts from Columbia University in New York. Combine that with over 30 years of painting experience, and you can see just how far her talents go.
Purchase One-of-a-Kind Paintings
If you want to see one of Nancy's unique works of art, you can stop by her studio in Santa Fe, NM. Otherwise, you can visit one of the many galleries throughout the country that her creations are featured in.
She has all kinds of paintings, with her most popular ones being made from metal leaf of gold, silver, or copper. She also utilizes a creative method of producing a luminous white surface. This intensifies all the colors on the canvas to really make them glow.
Nancy can actually create a custom painting just for you. Let her know your preference on size, style, and color palette. She'll then send a digital mockup for initial approval and will get to work once you're happy with the design.
Learn How to Make Your Own Creations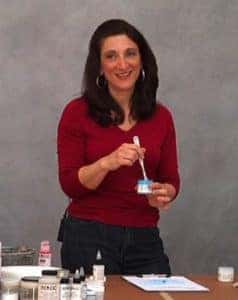 It's certainly impressive to get a custom painting from Nancy Reyner. However, you may prefer to create a one-of-a-kind piece yourself.
In that case, you could always sign up for one of her painting classes. Whether you prefer to take a class in person, online, or through ready-made books and videos, you'll receive top-quality instruction that's designed for all skill levels.
Her in-person classes are tailored to fit your individual needs. You'll receive simple explanations and unique demonstrations to really understand how to bring your visions to life.
With her, you can get instructions on the following art forms:
Oil
Acrylic
Collage
Mixed media
You'll then become an expert painter in no time!
Immerse Yourself in Art in Santa Fe NM
If you're wanting to appreciate distinct artwork, purchase a custom creation, or create your own masterpiece, then don't wait. Check out Nancy Reyner on Facebook for more information, then stop by her studio in Santa Fe, NM, today!