Local Spotlight: Paseo Pottery

A Studio that Gives Back to the Community
Facebook
Instagram
Santa Fe is a vibrant city known for its diverse visual arts, along with its large number of galleries. One such gallery is Paseo Pottery, where you can buy pieces or make your own.
Yet this business is unique in the way that it operates. We'll explain how so in this local spotlight. Keep reading to learn more!
Studio/Gallery Promoting Charity Work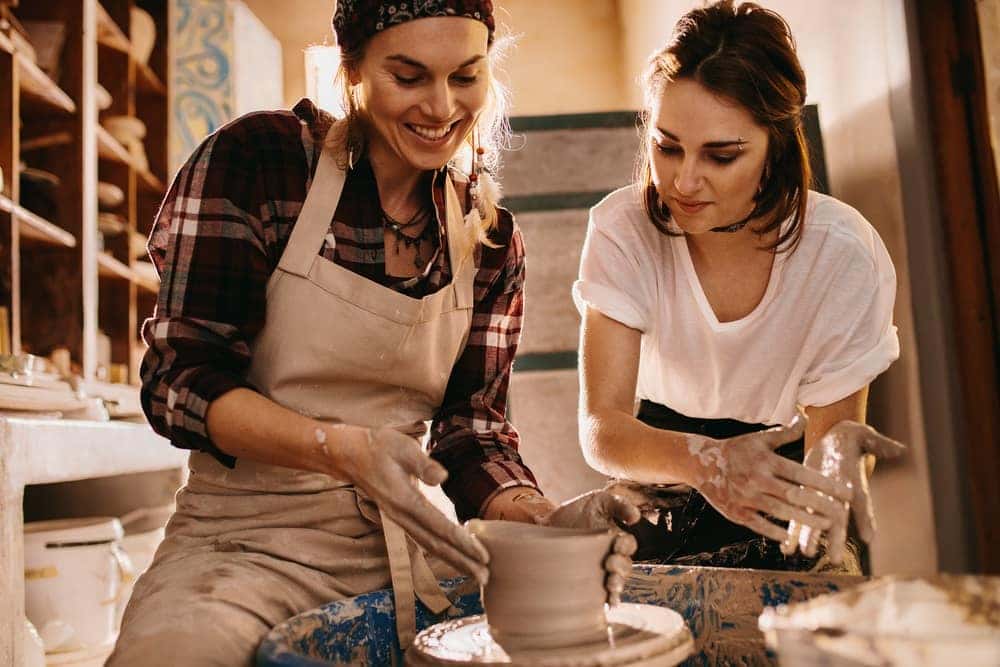 Paseo Pottery is not your typical studio. In fact, they identify as being a "pottery-powered charity."
The teachers volunteer their time for each class offered. Then, 100 percent of the net profits go directly to local charities chosen by customers.
The place was founded in 1991 as an artists' co-op by Mike Walsh, Ginny Zipperer, and Janet Williams. Angela Smith Kirkman was a volunteer for about 15 years before taking over the business in 2018. It was then that she decided to use her passion for clay to help make a difference in the community.
You can either enroll in a pottery-making class or purchase a beautiful piece of ceramic art. No matter what, you can feel good knowing you're contributing to a great cause.
Unique & Fun Classes
There are a number of different classes to enroll in, whether that's with a group or a private lesson that's convenient for you.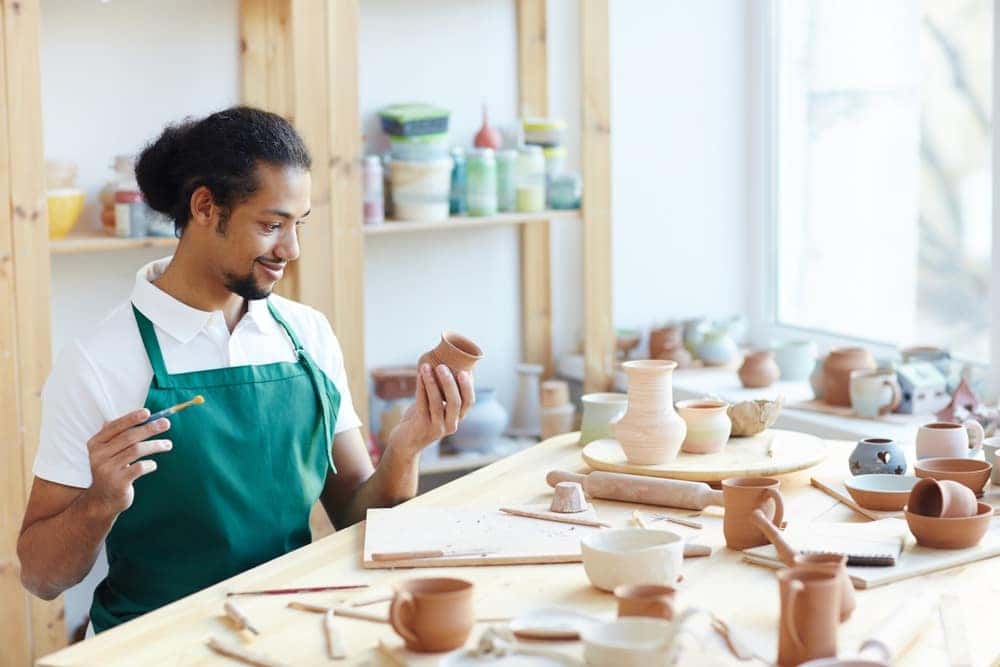 You start out enjoying a beverage from the studio or a BYOB. Then, you'll get a tour of the studio, which is located inside a rustic adobe built in the early 1900s. Finally, you'll go through the class, learning the entire process of making pottery.
This includes the:
You'll have the chance to make two pieces and even choose glaze colors for each one. When they're both out of the kiln, you'll get to take them home and enjoy your new works of art!
Classes to Enroll In
Here's a sampling of the various classes you could take at Paseo Pottery:
Centering Your Creativity
Mud Therapy
Suds + Mud
Each one is two hours, with the price including libations, plus all materials, clay, glazes, and firing. Plus, they're taught by professional ceramic artists who offer their time to help you become a bona fide potter.
Furthermore, they have classes specifically designed for a one-of-a-kind date night. Bring your significant other and have fun working alongside them. You could even make the night interesting and bet on who makes the better work of art.
Create One-of-a-Kind Masterpieces Today
If you love art and wish to donate to a local charity, Paseo Pottery is the place to be. Be sure to sign up for a class or stop by to purchase a piece of ceramic art today!