Find Your Voice at the Santa Fe Youth Symphony Association
For over 20 years, the Santa Fe Youth Symphony Association has been allowing children and teens of all ages to discover the power of music.
Help your child find their inner voice through the passion of learning a musical instrument with the SFYSA. In today's local spotlight, we'll be highlighting this standout star of the Santa Fe community, so keep reading to learn more!
Welcome to SFYSA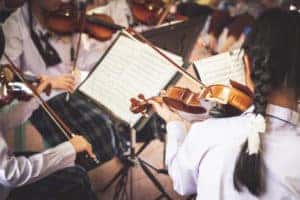 In 1994, violinist Pam Parfitt noticed the lack of string ensembles available for young musicians in Santa Fe. Deciding this needed to change, she gathered a team of talented music teachers and shortly after the Santa Fe Youth Symphony Association was born.
The SFYSA community centers itself around their vision to create and nurture a lifelong passion for music-making through performances that enhance the region's cultural atmosphere".
This is done by bestowing each of their students with these core values:
Diversity and inclusion
Teamwork
Excellence
Responsibility
Collaboration
Community
Creativity
Expressiveness
Through these core values, students will not only develop traits important to their work as musicians but gain powerful skills they can use throughout their life.
Mariachi Program: Discover the Culture of Santa Fe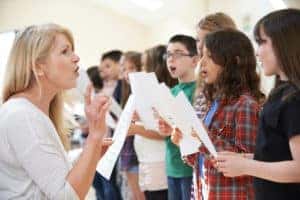 Embrace Santa Fe's rich Mexican culture with the Mariachi program here at SFYSA.
Available for children between ages 12 to 18, this program is divided into two different levels of instruction; Mariachi Garibaldi and Mariachi Estrella.
Mariachi Garibaldi is designed for beginners, teaching students the foundation of Mariachi music as they learn the basics and how to work with their individual instruments. They'll learn how to combine their instruments to create a unified sound as well become introduced to fundamental vocal techniques.
For advanced learners, Mariachi Estrella allows students to improve their skills and understanding of mariachi music. Furthermore, this Mariachi program brings more focus to vocal training, teaching students to sing solos, duets, and trio pieces.
Additional Music Programs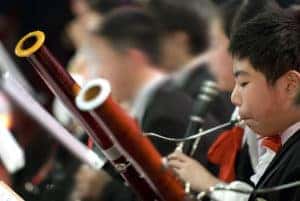 There are many more ways to get involved here at SFYSA, let's take a look at some of these additional music programs.
Youth Symphony Orchestra
Led by conductor William Reece Waag, the youth symphony orchestra is offered to advanced high school students. Besides hosting regular local performances, the orchestra will also be given the chance to tour around the country, playing at various events and locations.
That's not all, through this program, students have even performed alongside several famous musicians including Bobby McFerrin and Guillermo Figueroa.
Jazz
Director Chris Ishee invites youth to explore the wonders of a jazz ensemble through his Jazz Essentials and Jazz Performance groups. Jazz Essentials is geared towards a younger or less experienced musician and covers the basics of Jazz improvisation.
Jazz Performance, on the other hand, takes a deeper look at improv, while also teaching students all of the stylistics differences throughout this genre's history.
Explore the Sounds of the Santa Fe Youth Symphony Association
Whether your child is a seasoned musician looking to improve their skills, or a beginner interested in learning a new instrument, they'll find just what they're looking for at the Santa Fe Youth Symphony Association.
Check them out on Facebook for information about upcoming events, watch concert videos, and more!