A Santa Fe Shop for Violin Players

Niccolò Paganini and Antonio Vivaldi are famous violinists that many people aspire to play like. For those people who need the right instrument, they could always visit The Violin Shop of Santa Fe.
It's here that you'll find instruments, accessories—everything you need to become a professional violin player.
Keep reading to learn all about their services in this local spotlight. Then be sure to visit them to start shopping for a new instrument.
Keeping Fiddling Fans Happy Since 1997
The Violin Shop of Santa Fe has been offering services to lovers of the string instrument since 1997.
They do so in support of the well-respected music scene that flourishes in both Santa Fe and New Mexico as a whole.
Owners Kevin Miller and Julia Meeks opened the shop to share their knowledge and expertise on all things violin. Plus, they take great pride in having a business that's built on honesty, integrity, and fairness to all their customers.
Available Services
The store provides everything to satisfy your violin-playing needs. Here's a brief look at their services…
Instruments & Accessories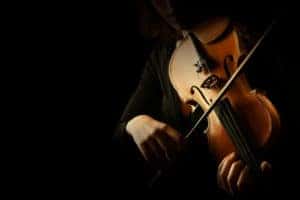 They have a nice selection of instruments and bows for sale. Whether you're a beginner or professional, the staff can help find the right fit for you.
Additionally, they offer tons of accessories, including:
If there's a specialty item you need, just let the team know, and they'll be happy to find it for you.
Rentals
You may need a violin for a concert or something else temporarily. In that case, you can always look into renting an instrument at the store.
They carry everything you'd need and make it easy to set the renting process up. Plus, they can provide references for local teachers while also answering any questions that you may have.
Restorations & Repairs
While violins need great care and maintenance, they can endure some damage over time (like from temperature and humidity).
Luckily, the staff at The Violin Shop is there to get your violin in like-new condition again in no time.
This includes handling technical assessments, repairs, and full restorations. Since each instrument is looked over on a case-by-case basis, you can rest assured that yours will be well cared for.
Evaluations & Consultations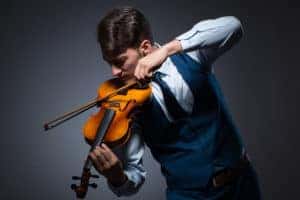 Finally, they can evaluate an instrument that you want more information on. If you happen to get a violin as a gift, or purchase it at a flea market, bring it to the shop for an expert consultation.
One of the staff members will carefully look at the instrument and provide details on things like:
Age
Country of origin
Value
Who knows, you may have unknowingly purchased a violin used by Paganini or Vivaldi themselves!
Stop by This Santa Fe Violin Shop Today
If you're thinking of buying a violin, getting one repaired, or knowing an instrument's value, the team at The Violin Shop of Santa Fe can help.
Contact them for an appointment or stop by the store today!