Top Pizza near Me in Santa Fe NM
In Santa Fe, NM, you can find some of the best tacos and burritos in the area at any food truck or stand. However, when you're in the mood for pizza, you don't want to go to any franchise shop that delivers a spongey and uninspired slice. Instead, why not find the right pizza place that takes pride in their work and delivers you a savory and satisfying slice?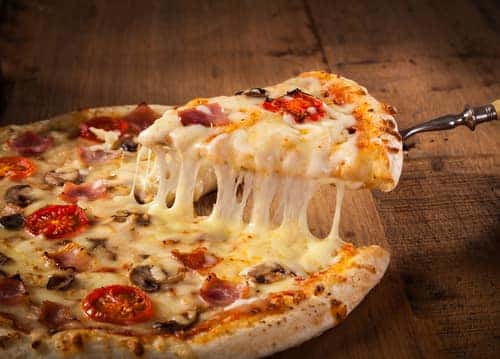 We're here to let you know about the top pizza places near you in Santa Fe, NM, that you can try and decide on your favorite!
Back Road Pizza
1807 2nd Street, Suite 1, Santa Fe, NM     Twitter   |  Instagram
Back Road Pizza has been making a name for itself as one of the best pizza places in the entire city. Owner Piper Kapin brings his East Coast style to this inspiring pizza shop, where he delivers authentic ingredients and flavors to his patrons. They've got plenty of options for you to choose from, including New Mexico Green Chile, artichoke hearts, and housemade sausage, as well as several other primo toppings for you to craft the ultimate pizza.
Rooftop Pizzeria
60 East San Francisco Street, Suite 301, Santa Fe, NM    Facebook    |   Instagram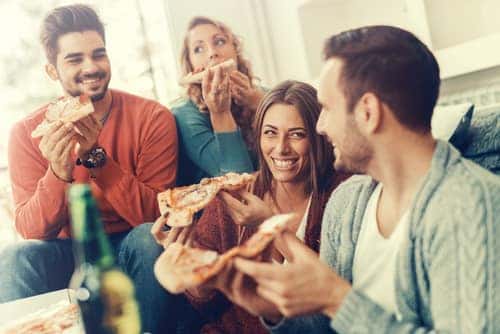 If you're looking for more than just a pizza counter to get a slice or a whole pie, Rooftop Pizzeria offers you a full restaurant experience. They've got a rustic décor with a comforting ambiance that can elevate the experience. They've also got a wine list and some notable craft beers to sip on while you dine. They have plenty of specialty pizzas that include some exotic flavors, such as a BLT pizza, a smoked duck pizza, and even lobster, shrimp, and Applewood-smoked bacon pizza. You also have the option of creating your own and coming up with your own unique flavors.
Upper Crust Pizza
329 Old Santa Fe Trail, Santa Fe, NM    Facebook
Do you want plenty of options with your pizza place? Upper Crust may be the spot for you. This local favorite offers a wide variety of menu options, such as calzones, subs, salads, and tasty apps for you to choose. When it's pizza time, you'll love all the options, including the Meat Treat, Grecian Gourmet, Sunny Chicken Pesto, and even the New Mex, which features red chile, shredded cheddar, onion, tomato, and chorizo. On top of Build-a-Pizza options, Upper Crust has a drink menu, including a variety of local wines and microbrews for you to enjoy while you're munching on your favorite slice!
When you're in the mood for pizza, you can try any of the top pizza places near you in Santa Fe, NM. Try them all so you can find your absolute favorite spot in town!