Range Rover Evoque Reviews

| U.S. News & World Report: 7.6/10 | Car and Driver: 3/5 |
| --- | --- |
2020 Range Rover Evoque Review
Shopping for a small luxury SUV? You deserve nothing but the best, and we at Land Rover Santa Fe want to help you with your vehicle research. Our library of Range Rover Evoque reviews can help you discover what this popular vehicle can offer you.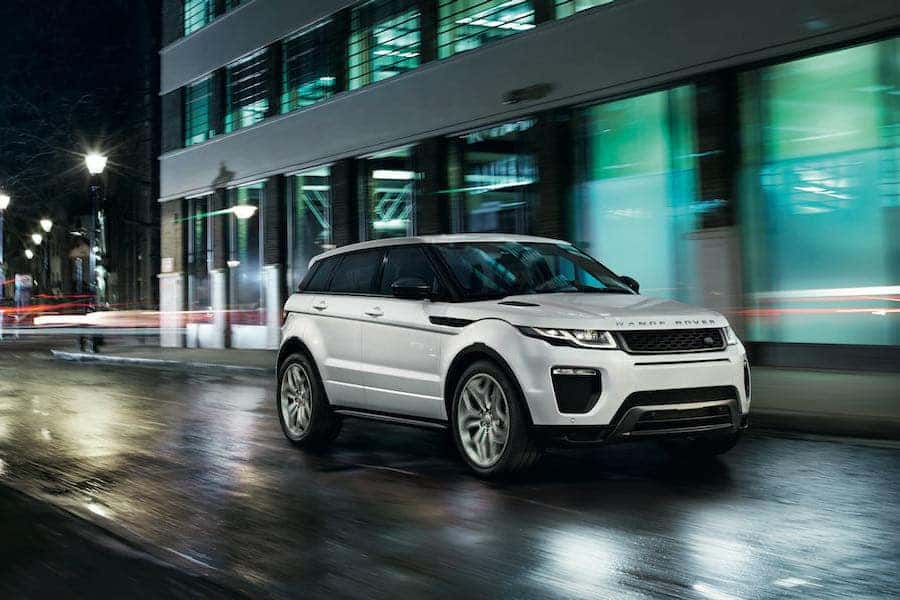 Santa Fe, White Rock, and La Cienega shoppers can learn a lot from our reviews as they explore all their options. Just click the review that interests you most and start learning about the features and capabilities that the Range Rover Evoque brings to the table!
Range Rover Evoque Style
The Evoque is a unique SUV in several ways, not least because of its unusual body styles. You can choose a traditional Evoque that seats five people—or, an Evoque convertible that seats four, for some fun under the summer sun! The convertible's Z-folding insulated roof can be operated at speeds below 30 MPH.
This luxury vehicle shows its style by other means as well, like its eleven paint colors. Choose from options like relaxing Loire Blue, fiery Firenze Red, and rugged Kaikoura Stone. The convertible model even adds a twelfth shade: Phoenix Orange. Fold the top while riding high in this color, and you'll feel as if you're rising from the ashes!
Range Rover Evoque Performance
Like the other luxury SUVs in its lineup, the Range Rover Evoque is built to handle the trails just as easily as city streets and highways. Standard four-wheel drive (4WD) and Terrain Response® give it an edge, helping tailor your ride for the terrain under your wheels. Plus, All-Terrain Progress Control can help you keep steady speeds in challenging conditions.
You can choose between two turbocharged 2.0-liter 4-cylinder engines to power this incredible ride. The base engine delivers a robust 237 horsepower, while the upgraded powerplant puts out 286 horsepower for even more thrills. You'll have no trouble accelerating quickly with either engine under the hood.
Range Rover Evoque Luxury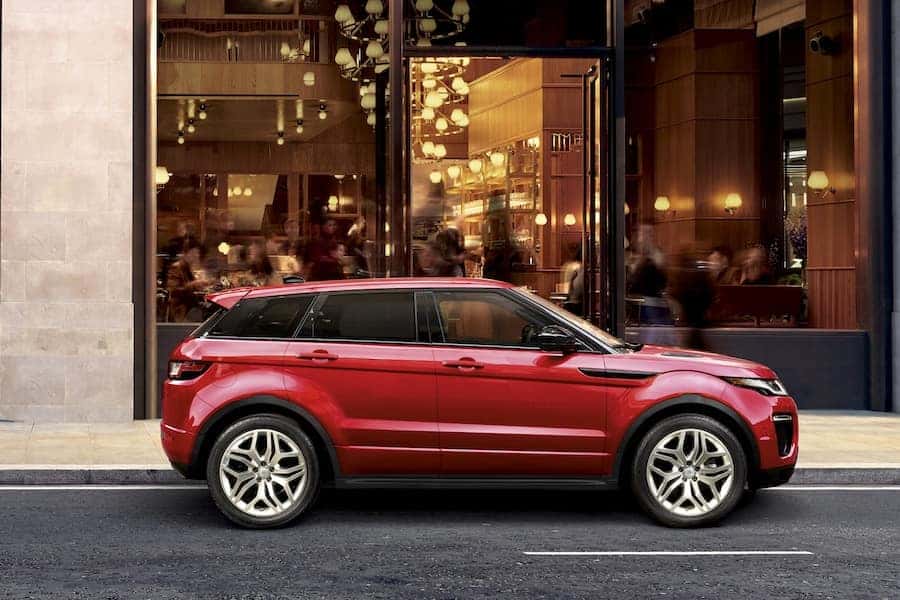 What makes the Range Rover Evoque a luxury vehicle? It all starts with the carefully crafted cabin. In the standard leather seats, you'll find exquisite twin-needle-stitched details. You can choose from aluminum and wood accents to add some sophistication to your ride, and mood lighting sets the whole ride off.
For the driver and front passenger, luxury knows no bounds. Get the conditions just right with available heated and cooled front seats, so you can find optimal comfort on cool mornings or in the stifling midday heat. And, you can fully relax with the optional massaging function, which'll keep your back spry on long rides.
2018 Range Rover Evoque Review
Read Our Range Rover Evoque Reviews
At Land Rover Santa Fe, we want to give White Rock, La Cienega, and Santa Fe shoppers all the information they need to choose their next small luxury SUV. We've given you a taste of what the Evoque has in store, but there's always more to learn.
Browse our Range Rover Evoque reviews for a more in-depth take on this luxury vehicle, including the topics covered above. We'll be here if you have any questions—or if you want to schedule a test drive!