Range Rover Lease
Land Rover Santa Fe has many automobiles that you can lease. Not only is choosing a car fun, but leasing it is easy when you work with the experts at our finance center.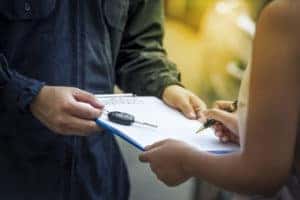 We'll tell you a bit more about leasing and how you can get a Range Rover lease today near Santa Fe, White Rock, or La Cienega. Be sure to contact us if any questions pop up.


View Current Lease Specials


Benefits of Leasing a Range Rover
There are several reasons why you may want to consider leasing a Range Rover. First, because you'll only have the car for a few years (usually three, at the most), it's usually still covered under warranty. Due to this, if your Range Rover needed any major repairs, you'd be covered.
However, because you're getting a brand-new vehicle for a short time, you most likely won't need any major repairs or part replacements. As long as you keep up with the oil changes, tire rotations, and other routine maintenance, you should have a well-performing vehicle for the duration of the lease term.
Another good reason to lease a car has to do with your down payment and subsequent monthly payments. Most leases don't need a lot of money up front. In fact, some don't need any money down at all. However, when you go to buy that same car, you may need to put down 20% of the total cost initially.
Plus, you generally pay less per month if you were leasing a vehicle vs. financing it. With a lease, you're only paying for the depreciation rate. With financing a car, though, you'll pay for the entire cost, which is why it can be more each month.
Range Rover Models to Lease
At our Range Rover dealer, you'll find many models to lease, including the:
Range Rover Sport
Range Rover Evoque
Range Rover Velar
To learn a bit about our vehicles, simply click on a listing in our online inventory for photos and specifications. Also, you could read through our detailed reviews and comparisons to discover everything these luxury automobiles have to offer.
Once you find a car or two that interest you, you can stop by our dealership to see them in person. We'll even let you test drive your favorite models to help decide on your new ride.

How to Lease a Range Rover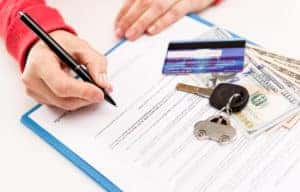 After you select the Range Rover that you want to drive home, you can visit our finance center to start the leasing process.
One of our finance experts will guide you through each step of the procedure, including going over any Range Rover lease deals that may be available.
We'll also help you select an appropriate mileage package based on how far you travel every day. If your commutes are fairly short, then 10,000 miles a year should be good. Otherwise, you may want to choose 12,000 or 15,000 miles a year for the package.
After that, we'll point out various vehicle protection plans that you may want to add to your lease agreement. Then, when everything is all written up, you'll just need to sign on the dotted line. We'll give you the keys, and you'll get to drive home in a brand-new Range Rover!
Get a Range Rover Lease Today
When you're ready to lease a Range Rover, contact the finance center at Land Rover Santa Fe. We'll get the ball rolling, let you test drive your favorite model, and have you drive home to Santa Fe, White Rock, or La Cienega in a brand-new luxury vehicle in no time.

Searching for the latest offers...