Range Rover MPG

The Land Rover Range Rover is a large SUV that's designed for all types of travels around Santa Fe, White Rock, and La Cienega. Just one contributing factor to its success is its outstanding fuel efficiency.
We'll go over the exact Range Rover MPG ratings below to give you a sense of this vehicle's capabilities. Then, feel free to contact our team at Land Rover Santa Fe to take this luxury model for a spin!
Range Rover Fuel Economy Ratings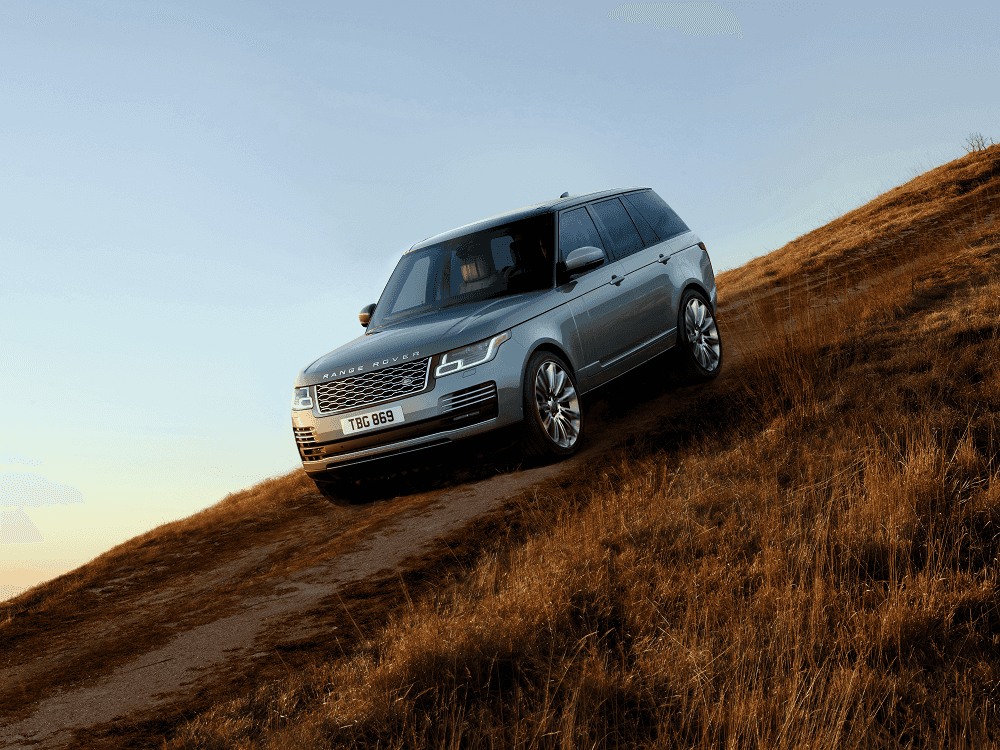 The Range Rover offers several engine options, each one with its own fuel economy rating:
340-horsepower and 380-horsepower 3.0L V6 engine: 17 city/23 highway MPG*
518-horsepower 5.0L V8 engine: 16 city/21 highway MPG*
557-horsepower 5.0L V8 engine: 14 city/19 highway MPG*
No matter which engine is under the hood, you'll have a vehicle that can truly go the distance. This will be the case whether you're cruising on the city streets or heading off the beaten path. The Range Rover engines are ready for anything, and they have their own personality. From power and driving pleasures to efficiency and refinement, there's an engine out there for the most discerning of Range Rover drivers.
Every engine comes with Stop/Start technology and smart regenerative charging. This feature focuses on the charging of the battery when the Range Rover is slowing down, capturing kinetic energy that would normally be wasted. This reduces fuel consumption and improves fuel economy, particularly during city driving. It's just one more way that a Range Rover does its best to keep you away from the pump.
All Range Rover gas and diesel engines are linked to an 8-speed automatic transmission. The eight closely spaced ratios ensure you're always in the right gear, which improves fuel efficiency but also acceleration. Shift schedules will even adapt to your style and how you drive.
Range Rover Performance Specs

This large luxury SUV is more than just fuel-efficient—it also delivers a serene ride, agile handling, and powerful engine options.
For starters, the Range Rover comes standard with a 3.0L V6 engine that produces 340 horsepower and 332 lb-ft of torque. For ultimate power, though, there's the available 5.0L supercharged V8 engine that churns out 557 horsepower and 516 lb-ft of torque.
Additionally, there are tons of other features that contribute to the vehicle's impressive performance. One of them is Adaptive Dynamics, a system that monitors movements up to 500 times per second. It'll react instantaneously to driver or road inputs to give you greater control and minimize body movement, resulting in a flat, composed ride.
There's also the available Dynamic Response system, which helps improve overall handling. It controls the front and rear axles independently to deliver increased low-speed agility. At the same time, you'll get enhanced high-speed stability and greater steering precision. No matter how quickly you're moving, you'll have optimized on-road performance and passenger comfort!
Off-Roading Capabilities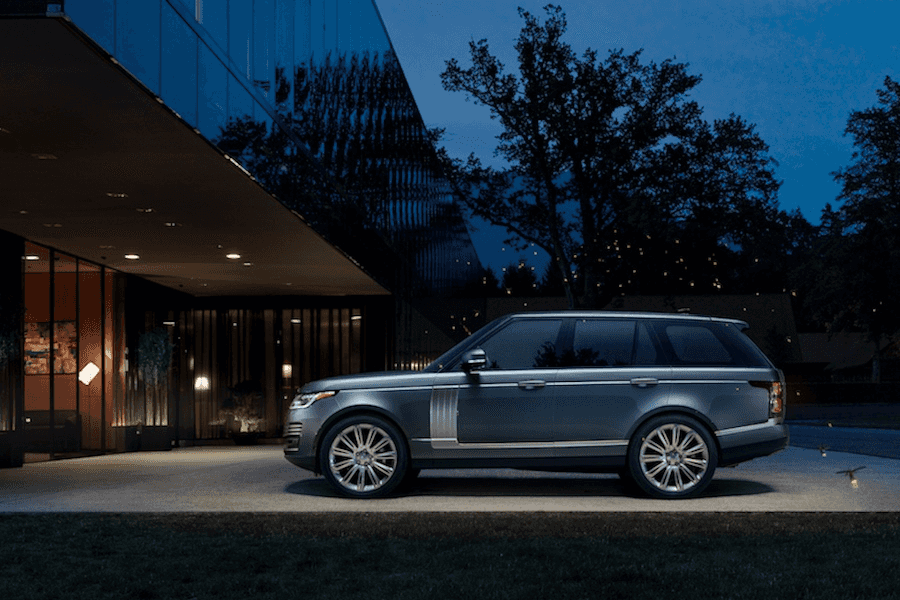 While the Range Rover offers notable on-road performance, off-road is where it really shines. One reason is that this SUV comes standard with Terrain Response®, a system that lets you manually select different modes to match the demands of the terrain.
With this system, you can choose from seven different settings, including:
Mud & Ruts
Sand
Rock Crawl
Then there's the optional Terrain Response® 2 system, which makes it even easier to travel through various environments. This feature will monitor driving conditions and automatically select the appropriate mode, helping you stay in control wherever your next adventure takes you.
Furthermore, the available All-Terrain Progress Control is quite a useful system to have. It operates like a regular cruise control system, but functions between 1–18 MPH. This allows you to set and maintain a steady speed over slippery surfaces, like mud and wet grass.
Land Rover Electronic Air Suspension
A composed, sure-thing drive is made possible by the electronic air suspension technology, which can change the vehicle ride height on a dime. This allows for cross-linking of diagonal wheels, which keeps all four Range Rover wheels on the ground, even when you're going over uneven and rocky surfaces. This even makes loading items into the cargo area easier, because the rear suspension can be lowered by almost two inches.
The Speed Lowering system is able to use the electronic air suspension to reduce aerodynamic drag and improve fuel efficiency. When you're at cruising speeds, the vehicle will be lowered over half an inch from the typical ride height when reaching speeds of 65 MPH.
Enjoying What the Land Rover Drive Brings
The comfort a Land Rover brings is made possible by many driving features. Adaptive Dynamics helps to ensure the miles go down easy. This system monitors vehicle movements up to 500 times a second, reacting to your inputs or the road to provide more control and minimize body movement. This ensures a composed and comfortable ride. This system can also detect off-road conditions and optimize adventures off the pavement.
The Active Locking Rear Differential, meanwhile, is designed to ensure the best possible traction in all kinds of weather.
Dynamic Response improves vehicle handling via hydraulic roll control, which optimizes performance on the road and reduces body lean for a more comfortable drive. You'll get better agility at low speeds, along with enhanced stability when reaching higher speeds.
Test Drive the Range Rover
Between the great fuel economy ratings and helpful performance features, the Range Rover is clearly ready for any excursion.
If you want to experience this vehicle's performance for yourself near Santa Fe, White Rock, and La Cienega, don't wait. Schedule a test drive at Land Rover Santa Fe, and see how far the Range Rover can take you!
*All figures are EPA estimates. Actual mileage may vary.