Range Rover Sport Lease
Congratulations! You're ready to purchase your Range Rover Sport to help you tackle the terrains during your next adventure through Santa Fe, White Rock, and La Cienega.
But if you want to stay updated with the industry's most advanced technology, which financing option is right for you? Put simply, leasing is your best bet to stay in touch with all the high-tech gadgets you love so much.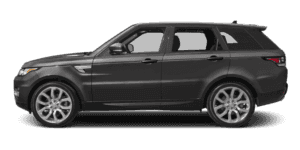 Let's dive into the details of why leasing is a great choice for you with this guide to getting a Range Rover Sport Lease created by Land Rover Santa Fe. Before long, you'll be advancing along the road as a lease-loving aficionado.
Benefits of Leasing Your Land Rover
No matter which method of Land Rover purchasing you choose, you're sure to secure a fair payment plan. But with leasing, you have the unique advantage of snagging your ideal car for a short amount of time, typically about three years.
Because of this, you can regularly change up the model you're driving so that you're always kept in touch with the most advanced technologies. For example, let's say that the Range Rover Sport features a new tool around the time that you plan to trade in your car for a new ride.
Since you chose to lease, all you have to do is trade in your current vehicle for the automobile that includes that snazzy, new feature, and you're ready to head down the highway in style.
On top of that, leasing your Range Rover Sport allows you to potentially secure lower monthly payments. That's because a leasing plan only requires you to pay the difference between your SUV's current value and its estimated worth once your term is complete.
With the convenience of smaller payments, you can choose a vehicle that's decked out the amenities you've had on your wish list.
Range Rover Sport Lease Options
Once you've decided that leasing is the best choice for you, the team of financing experts at our Land Rover dealership will consult you on your budgetary requirements and design a plan around your needs. With our assistance, you'll be equipped with a leasing deal that's best for you and your family.
In addition, our staff presents ever-changing and competitive leasing specials on a variety of different Land Rover models throughout the year.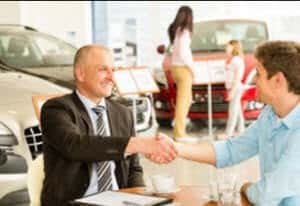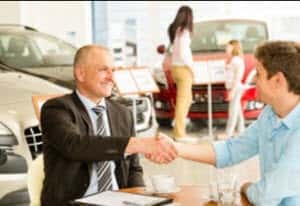 That way, you can get your hands on the vehicle of your dreams even more easily than you imagined. For more information, check out our list of current incentives to see if the Range Rover Sport is included on our list of leasing offers.
Lease Your New Vehicle Today!
At Land Rover Santa Fe, we strive to get drivers of Santa Fe, White Rock, and La Cienega armed with your perfect automobile and a leasing plan that meets all your needs.
And with the help of our knowledgeable professionals, you'll be sailing down the road behind the wheel of your Range Rover Sport in no time.
Don't wait around—you might just miss out on this opportunity to lease this impressive SUV. Instead, stop by our showroom or give us a call today!