Pamper Yourself at These Spas near Me Santa Fe NM

Day-to-day stresses can take a toll on someone after a while. Sometimes, it's nice to escape from your routine, even if it's just for a few hours—and that's why spas are great. After visiting one, you'll look good, feel great, and be ready to take on the rest of your day. If you're in the mood for ultimate relaxation, check out these spas near Santa Fe, NM…
Have Your Moment of Serenity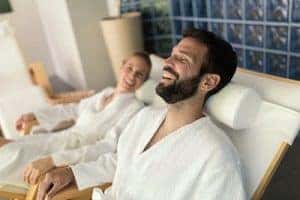 Absolute Nirvana is a luxurious spa in the gardens of the Madeleine Inn, only a few blocks from The Plaza. You'll feel nice and calm in the beautiful 1886 Victorian Queen Anne Building that's free of computers, phones, and other distractions. You can get a Balinese spa treatment, a hot stone massage, or a rejuvenating facial. After your treatments, you can relax in the spa lounge or outdoor gardens. Then, head back to the Madeleine Inn for a cup of tea and a homemade cookie. Learn more on the Absolute Nirvana Facebook page.
Love Your Body
BODY of Santa Fe was founded by Lorin Parrish, who has a life-long passion for the healing arts, nutrition, and the environment. BODY was designed to educate and serve health-conscious people from all walks of life, focusing on sustainability, authenticity, and well-being. Here, you'll find services for all parts of the body. They have a yoga studio, café, and boutique. They also have a relaxing spa. Get a therapeutic massage, which will improve circulation and flexibility as well as relieve pain. You could also get an Oxygen Facial. This will clean, exfoliate, and brighten your skin. The infusion of oxygen will actually moisturize and plump the skin, stimulating the growth of new cells. View all their spa services on the BODY of Santa Fe Facebook page.
Over 20 Years of Wellness Excellence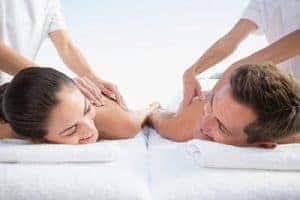 The Downtown Day Spa has been promoting wellness and massage excellence since 1994. In fact, this is Santa Fe's oldest locally owned day spa. Here, they celebrate Earth Day every day by using organic products in all their treatments. All in all, their goal is to produce a peaceful and healing experience to everyone who stops by. If you're interested in a massage, get the Botanical Hemp Massage. It's great for sore muscles and joint pain. It'll also help soothe and calm skin rashes, such as eczema and psoriasis. If you'd like a facial, but have never received one before, then the Mini-Spa Facial is perfect. It'll cleanse, tone, and hydrate the skin. You'll also get a refinement masque and facial massage. Learn more on The Downtown Day Spa Facebook page.
Relax & Rejuvenate near Santa Fe NM
If you're feeling sore or just need to unwind, then book an appointment at any of these spas near Santa Fe, NM!