SUVs for Sale Rio Rancho NM

Imagine cruising along the Sandia Mountains in an SUV as you make your way to work or the J&R Vintage Auto Museum. If you want to experience this type of traveling, the team at Land Rover Santa Fe can help.
We'll work to find you an SUV that fulfills your daily needs while still providing lots of fun on the road. Below, we'll tell you a bit about our SUVs for sale near Rio Rancho, NM, and how you can get one for yourself. Then, be sure to contact us when you're ready to begin your car-buying journey.
Luxury SUVs near Rio Rancho
If your friend wants to meet you at the Santa Ana Star Center, make sure you arrive there in style.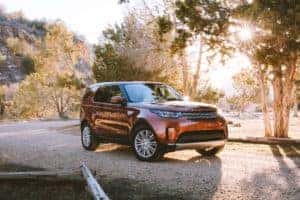 With our luxury SUVs, you'll have a highly stylized automobile packed with premium amenities. Whether you want massaging seats, ambient interior lighting, or a state-of-the-art Touch Pro™ infotainment system, you can find those features within our inventory.
We offer tons of new, used, and certified pre-owned models, such as the:
Discovery Sport
Range Rover Evoque
Range Rover Sport
You can actually start searching for a new ride right from your bed, living room couch, or other comfortable spot in your house. That's because our full inventory is listed on our website, with reviews and comparisons that'll tell you everything you need to know about a particular model. This will then help you decide which SUVs to test drive before deciding on "the one"!
Streamlined Financing Process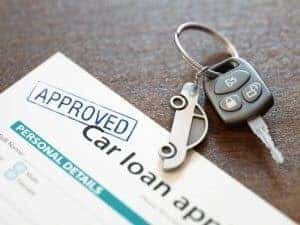 After picking out a new SUV, the next step is deciding whether you wish to buy or lease it. If you're thinking of financing the car, our expert finance team will work with you to solidify a loan—which is done by working with banks and lenders in the area.
However, if you prefer getting a new model every few years, leasing may be the way to go. At our dealership, you'll find lots of Land Rover leases near you. Plus, our lease offers allow you to pay a little less per month than if you were to finance the same model.
Either way, we'll get you a plan that leaves you feeling good the whole way through—almost the way soaring in a hot air balloon with Rainbow Ryders may make you feel.
To get started, fill out our secure finance application to get pre-approved. We'll then meet with you to get things going and have you drive home in a new luxury SUV in no time!
Automotive Service for Your Land Rover SUV
With its proximity to the CanAm Highway, you're bound to have lots of highway travels in your future. As such, it's crucial to maintain your vehicle's performance, which can be done right at our service center.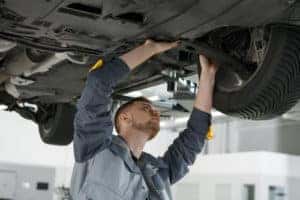 It's here that our certified technicians will change your car's oil, rotate the tires, and make sure that the brakes have maximum stopping power. If a more extensive repair is needed, we'll do that too. Plus, we'll use genuine OEM parts to replace any older components inside your automobile.
The goal is to keep your vehicle running as well as it did when you first drove it home, and we'll work hard to achieve that.
Our technicians know Land Rover SUVs like the back of their hand. As a result, they can answer any questions you may have about your vehicle's performance. If you're wondering why your car is shaking or how come it won't start, we can address the issue. Then, we'll make any necessary repairs or replacements and get you back on the roads of Rio Rancho as soon as possible.
Browse Our SUVs near Rio Rancho NM
The City of Vision is meant to be explored. Get behind the wheel of a luxury SUV near Rio Rancho, NM, and set out on an adventure.
To find your ideal vehicle, schedule a test drive at Land Rover Santa Fe today!