What Are the Top Bakeries in Santa Fe NM?

People love eating dessert for several reasons. Mainly, desserts put you in a good mood and make life more enjoyable. Plus, a few bites are all you need to satisfy your sweet tooth. Therefore, you can fit dessert into your diet while still watching your weight.
So, if you want to have your cake and eat it, too, then check out our list of the top bakeries in Santa Fe, NM…
Uplifting, Memorable, Delicious, Fun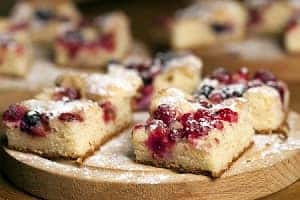 Chocolate Maven Bakery is an award-winning bakery and café where you can enjoy world-class pastries and delicious coffees and teas in a charming and cheerful atmosphere.
Here, you'll find tasty Danishes in flavors like Apple, Blueberry, Lemon, and Raspberry. They also have croissants in the sweet and savory variety. Whether you're in the mood for Chocolate or Spinach Feta, you'll be sure to enjoy them until the very last bite.
Check out some of their goodies on the Chocolate Maven Bakery Facebook page.
Be Fresh, Local, Good, & Sweet
At Dulce, they're committed to having all their products be fresh, local, good, and sweet. They bake everything fresh and daily from scratch, using natural and local ingredients. They also strive to be good to the Earth through packaging made from eco-friendly, plant-based materials.
Plus, dulce means "sweet" in Spanish, and that represents their overall business philosophy. If they're sweet with what they serve and how they serve it, they hope that sweetness passes onto their customers.
If you visit in the morning, you'll find such tasty treats as blueberry muffins and fluffy cinnamon rolls. Later in the day, you can indulge in some cupcakes, cookies, or cheesecake. Also, you can wash it all down with one of their espressos or other coffee or tea drinks.
Visit Dulce on Facebook for a look at some of their various baked goods.
Boutique Bakery & Café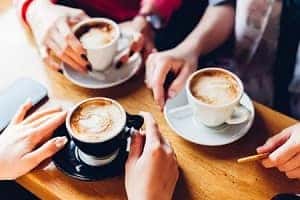 Sweet Lily Bakery is a specialty shop where people can enjoy locally sourced tea and coffee while indulging in a made-from-scratch treat. It has a comfortable atmosphere, which is great for catching up with friends or lingering with a good book. Plus, all the menu options are modern twists on old family recipes, with some being gluten-free.
Whether you're in the mood for a slice of cake or a slice of pie, they'll have something to satisfy your sweet tooth. Additionally, they have cookies, scones, and muffins to enjoy.
Take a look at their cakes and other desserts on the Sweet Lily Bakery Facebook page.
Get Some High-Quality Dessert in Santa Fe Today
They say that dessert is good for the soul. In that case, we encourage you to eat up. Gather your friends or relatives, and visit either of these bakeries in Santa Fe, NM, today!