Transmission Repair near Me


Your transmission is an intricate collection of parts that work together to shift the gears of your vehicle's powerful engine. Without it, your automobile wouldn't be able to effectively move over the road.
And to ensure that your car remains in top-notch shape, it's important to seek out proper transmission repair near Santa Fe, White Rock, and La Cienega, NM.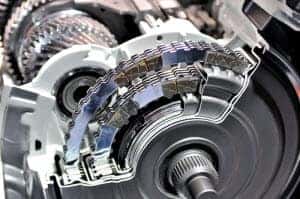 Luckily, the squad of mechanics at Land Rover Santa Fe comes armed with all the necessary knowledge and tools to keep your vehicle performing at its best. That way, you'll soar down the highway behind the wheel of a healthy car.
Schedule transmission repair today!
How to Check Transmission Fluids
How Often Should You Change the Air Filter in Your Car?
Why Change Transmission Fluid?
Transmission Repair Warning Signs
One of the easiest ways to check if your automobile needs a transmission repair is by utilizing your senses—particularly sight and smell. For example, if you notice a reddish liquid pooling underneath your car once you've moved it, it's likely that you're experiencing a transmission leak.
Because transmission fluid doesn't burn off with use, like engine oil, any liquids spilling from your car should be addressed as soon as possible. When you detect this issue happening with your vehicle, be sure to schedule a transmission repair right away to prevent any unnecessary damage to your automobile.
Furthermore, problems with your transmission can sometimes result in a tart smell. Just as before, this scent typically indicates a leak in the transmission fluid. However, if you begin to detect a burning smell, this could mean that it's time for a fluid replacement.
While transmission fluid doesn't get used up like motor oil, it's still essential to have this liquid changed out regularly to keep it clean. When your transmission fluid starts aging, this can lead to buildup and burning inside the gear shifter. Eventually, this will wear down the transmission and lead to total malfunction.
Transmission Repair near Santa Fe, NM
A healthy vehicle begins with a team of trained technicians. And at our transmission repair center near Santa Fe, NM, our professionals will go above and beyond to keep your car performing smoothly. So, when you're ready to get your transmission a checkup, all you'll need to do is schedule an appointment.
Luckily, we offer up a host of convenient ways to reserve your next visit. To reserve your next visit online, head on over to our schedule service page under our service dropdown menu. Simply enter information about you and your vehicle, and click submit. After we've received your details, we'll reach out to confirm.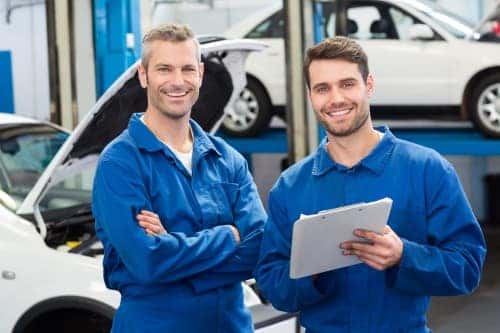 If you prefer to speak to one of our representatives directly, feel free to give us a call. Our professionals will gladly walk you through the steps for arranging your appointment.
Schedule Transmission Repair near Me Today
At Land Rover Santa Fe, we're committed to providing you with comprehensive transmission repairs near Santa Fe, White Rock, and La Cienega, NM. That way, you'll drive with confidence knowing that every part of your automobile has been inspected and maintained with the utmost care.
And no matter if you need a routine checkup or an emergency replacement, our service staff works hard to keep your vehicle running smoothly for a lifetime.
So, when you think it's time to schedule transmission repair near me, stop by our service facility, give us a call, or schedule your repair online today!