Where to Volunteer Near Santa Fe NM

Volunteering is a great way to give back to those in need. However, it has other, more surprising benefits.
It's actually good for the mind and body. It can combat depression, increase self-confidence, and help you stay physically healthy.
If you want to reap all these benefits, then keep reading to see how you can volunteer near Santa Fe, NM.
The Food Depot: Helping to Combat Hunger in New Mexico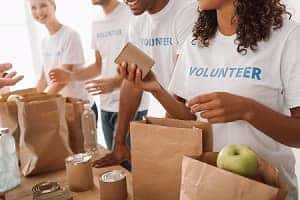 The Food Depot has one simple mission: to help create healthy and hunger-free communities in Northern New Mexico. No matter your age or status, everyone deserves a tasty and filling meal, and they work hard to provide that.
Each month, they distribute about 445,000 pounds of food and household products. In the end, they provide over 370,000 meals to those who need them the most.
They're always looking for volunteers of all ages. In fact, their youngest volunteer is just three years old, while their oldest is nearly 90. They primarily sort and evaluate the quality of donated food. However, they also repack bulk food into smaller packages. You can help out a little bit or on a regular basis, which is usually about 10 hours a month.
Learn more on The Food Depot Facebook page.
Kitchen Angels: Providing Nutritious Meals to Those in Need
At Kitchen Angels, they work hard to provide "free, nutritious meals to…homebound neighbors facing life-challenging conditions."
The organization was founded in 1992 to serve residents of Santa Fe and other Northern New Mexico communities. These residents are either homebound, in a health crisis, or lack the resources for getting regular meals.
There are many ways to volunteer, such as working in the kitchen. Here, you'll prepare, cook, and package meals. You can also assemble and package meals for pick up by the Delivery Volunteers. Or, you can be the person to deliver the food to clients on an assigned route.
See what you could be feeding clients on the Kitchen Angels Facebook page.
SITE Santa Fe: Offering Artistic Outreach Programs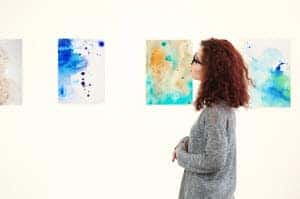 SITE Santa Fe has been supporting new developments in contemporary art since 1995. They also encourage artistic exploration, showcasing emerging and established artists in their year-round schedule of exhibitions.
They provide outreach programs, as well, visiting lots of local schools. Their hope is to educate and empower the next generation of museum professionals and artists. With these programs reaching about 20,000 to 30,000 local, national, and international visitors, they have a good chance of doing just that.
However, they also do plenty of work right on site, from welcoming visitors to the museum to providing information about membership. They're always looking for volunteers or SITE Concierges, so feel free to contact them to become one today.
Get more information on the SITE Santa Fe Facebook page.
Start Volunteering near Santa Fe NM Today
There are always people who could use a helping hand, so why not start doing that now? Simply contact one of the above organizations to see how you can volunteer near Santa Fe, NM, today!