Benefits of Buying a Used Car
As you start searching for a vehicle near Santa Fe, White Rock, and La Cienega, you'll want to decide whether to get a new or used one. While both have a great deal to offer, going the pre-owned route may work more in your favor.
We'll tell you why in this overview of the benefits of buying a used car. Check out some of our top reasons below, then contact our team Land Rover Santa Fe for a look at our pre-owned vehicle inventory.
Why Buy a Used Car?
There are several benefits of pre-owned vehicles. Below is just a small sampling of advantages…
More Variety
Going the used vehicle route affords you more options than the new-car circuit. Think of it this way: About every year, about 350 new models are available to buy in the United States. While that's an impressive number, it's nothing compared to the used car market.
After all, you could get a model that's not offered anymore. If you're wanting a classic sports car or retro hatchback, you could find a great pre-owned vehicle loaded with amenities. Plus, if you're really feeling nostalgic, you could get features that don't exist anymore, such as a cassette player.
Whichever body style, color, or trim you want, you can find a pre-owned version that fits your personality and lifestyle.
More Car for the Money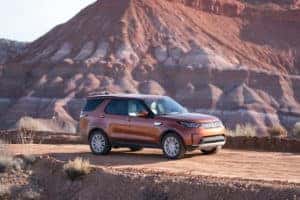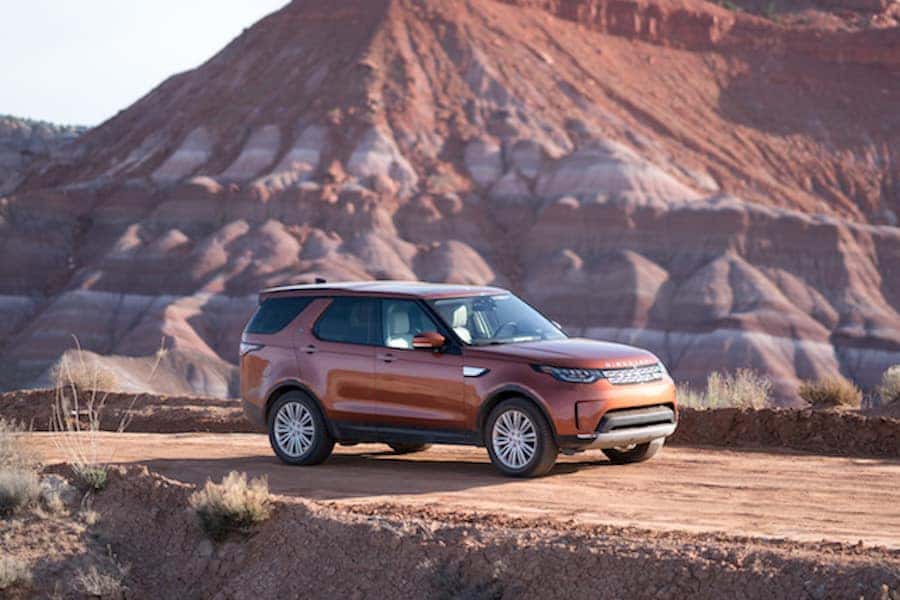 You also have more options in terms of what you can buy. If you want the higher trim level of a specific model, you have a better chance of getting it when you buy used.
You could also get a pre-owned luxury automobile, if you'd like. Whether you've been wanting a highly stylized coupe, a super luxury sedan, or a technologically filled SUV, you could find your dream vehicle in a collection of pre-owned models.
Less Depreciation
All cars depreciate over time, especially after you first drive them off a dealership's lot. In fact, many new vehicles can lose more than 20 percent of its value after the first year of ownership. After three years, the car can lose up to half of its value.
When you buy used, the bulk of depreciation has already occurred. As a result, you'll lose less money less quickly. Plus, you may get more money if you go to sell or trade in your vehicle down the line.
Lower Insurance & Registration Costs
Buying used often means you're paying less per month than if you were to buy a brand-new vehicle. However, there are other fees to take into consideration, such as registration and auto insurance.
A car's value is primarily what determines the insurance rate. So, if you were to buy a used luxury model, for instance, it would cost less to insure than a new one. It all comes back to depreciation.
Additionally, depending on where you live, you could be paying less in registration fees. In fact, some areas cut this cost based on a vehicle's:
Age
Weight
Power
Yearly taxes could be reduced as well, depending on how old the car is. Again, though, this all depends on where you live.
Certified Pre-Owned Options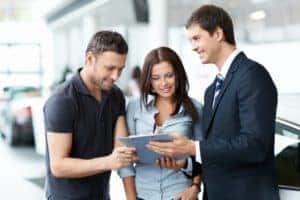 Maybe you want a used vehicle that's just a few years old with not as many miles on the odometer. If so, you could always look into getting a certified pre-owned (CPO) automobile.
While the CPO program details vary by manufacturer, every considered vehicle goes through an extensive multi-point inspection. Why? Well, the inspection helps ensure that each part of the car is of the highest quality.
Then, after said vehicle gets approved, it'll come with a load of benefits. Some of the perks it could come with include:
A limited warranty
Vehicle history report
Roadside assistance
Start Shopping for a Used Car Today
As you can see, there are many advantages when you go with the pre-owned route. If you're wanting to start the used car-buying process near Santa Fe, White Rock, or La Cienega, don't wait. Contact Land Rover Santa Fe to schedule a test drive!