Buy vs Lease
There's nothing more exciting than the moment that you decide to purchase a new automobile. But with so many ways to buy your vehicle, how can you know which option is best for you and your family.
Well, whether you're looking to lease or finance, we supply each of our customers of Santa Fe, White Rock, and La Cienega with a team of experts who'll guide you through each step of the process.
To help you along the road to snagging the car of your dreams, we're here with our guide on how to Buy vs. Lease your car created by Land Rover Santa Fe. That way, you'll spend less time in our showroom and more time enjoying your new Land Rover.

View Current Lease Specials


Benefits of Leasing
We all know the wonderful feeling of being equipped with the industry's latest technologies. And if you just so happen to be a gadget buff, then leasing may be a good option for you. Because most leasing terms last approximately three years, you're able to stay regularly updated with the newest tools.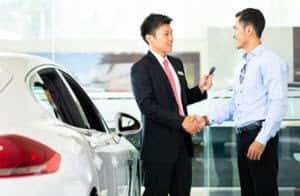 For example, instead of having one vehicle in your possession for years, you can savor the benefits of new features and eventually switch to a different car once a fresh, new model has been released.
In addition to being armed with tons of tech tools, you're also likely to secure lower monthly payments. Put simply, when you opt for a lease, you're paying the difference between the vehicle's current worth and it's expected value once your term is complete.
This makes leasing a sound option for those who haven't saved up money for a large down payment. However, it's important to note that leasing an automobile means that you don't own the car in full.
That's why it's essential to make sure that your Land Rover has regular maintenance checks to keep it in the best shape possible. By doing this, you'll avoid paying any extra costs to have your vehicle repaired once you trade it in.

Benefits of Buying
If you prefer to build a relationship with your car for years to come, buying is a perfect way to do just that. When you buy, or finance, your automobile, you're responsible for paying off the full price of your ride.
The total amount of money that'll be bundled into your loan payments will be affected by factors like your down payment and your trade-in value.
Overall, the advantage of buying your car is that you own the vehicle completely. So, if you're a commuter or plan to take some long road trips, you won't have to worry about exceeding any mileage restrictions.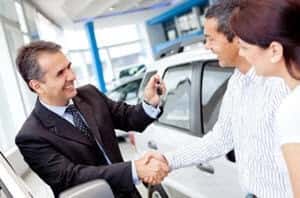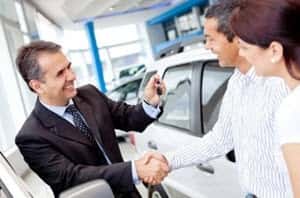 Plus, once you pay off your loan, you won't be responsible for monthly dues anymore, aside from servicing, gas, and insurance expenses. That way, you can soar down the road with your lifelong companion in tow.
Finance or Lease Your Vehicle Today!
At Land Rover Santa Fe, we're here to guide drivers of Santa Fe, White Rock, and La Cienega through every phase of the experience. And if you're not exactly sure which option is right for you, our professionals will consult you on your needs so that you're equipped with your ideal purchasing opportunity.
Why wait around for your favorite Land Rover SUV to fly away from our dealership? Stop by our showroom or give us a call today!
Searching for the latest offers...