Best Yoga near Santa Fe
After a long day of work, there's nothing better than working up a sweat and soothing your mind. And by choosing a calming yoga practice,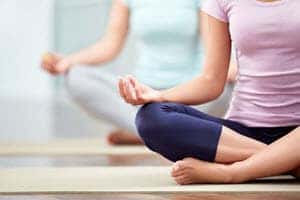 you'll twist and stretch your body into better health and reduce your stress.
But how do you know which yoga studios in your community are right for your needs and skill levels? Well, we're here to guide you along your path to nirvana with our guide to the best yoga near Santa Fe. So, unroll your mat, sit tall, and get ready to discover your new relaxation haven.
Santa Fe Community Yoga Center
Building a strong community starts by working together toward a common goal. And at Santa Fe Community Yoga Center, you'll have a one-way ticket to health and vitality. This meditation hot spot comes with an array of classes, all of which cater to different experience levels.
From a quiet and calming Rest & Restore session to a blood-pumping Vinyasa practice, this center helps you to master tough poses and earn your best figure with the assistance of skilled instructors. On top of that, junior high and high school students can join a class for free, so they can wind down after their exams.
Look at the class schedule on their Facebook profile!
Santa Fe Thrive
When you set foot in the serene studio at Santa Fe Thrive, you'll be ready to strike your best downward facing dog pose. That's because this yoga destination comes equipped with antimicrobial flooring that repels bacteria and resists slip so you won't fall out of position when your hands get sweaty.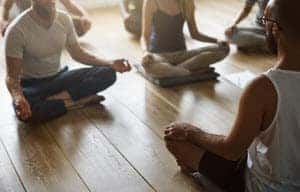 Their signature PowerThrive class keeps your body working hard with 30 minutes of cycling followed by 45 minutes of yoga. With this session, you'll boost your metabolism and cool down thanks to this combination routine.
Check out some of their inspiring photos on Facebook!
YogaSource
At YogaSource, you'll have the opportunity to bend your back while surrounded by exotic landscapes at their luxurious retreat locations, like Bali. That way, you can fully relax into a beautiful setting while reaping the benefits of a week-long yoga adventure.
In addition, their Santa Fe studio offers plenty of classes for beginners, experienced yogis, and everyone in between. To defy the laws of gravity, try the Alignment + Vinyasa session, which includes poses like handstands, headstands, and forearm stands. So, if you've been practicing some difficult moves, be sure to head here to show them off to your classmates.
Visit their Facebook page to read some customer reviews!