Certified Pre-Owned vs Pre-Owned

Many drivers looking for a vehicle near Santa Fe, White Rock, or La Cienega often only think about new vs. used. However, the latter option is actually split into two categories: used and certified pre-owned.
What's the difference, you may be asking? The team at Land Rover Santa Fe will help answer that question with a look into certified pre-owned vs. pre-owned automobiles.
Keep reading to learn about the differences between certified pre-owned and pre-owned cars. Then, feel free to contact us with any questions that you may have.
What's a Used Car?
A used car is simply one that's had an owner before—be it one or a few. It also differs from a new vehicle in that it's already gone through the depreciation phase. As a result, you'll get a lower priced automobile that'll depreciate more slowly over the years.
Since you'd likely have lower monthly payments and less of a depreciation rate than buying new, you're less likely to have negative equity (owing more on the vehicle than what it's worth). These benefits can help you out immensely when selling or trading in the automobile over time.
Furthermore, buying used allows you get a car that works with your budget. If you wanted a luxury model with heated leather seats and a navigation system, you could make that happen with a pre-owned automobile.
What Makes a Vehicle Certified Pre-Owned?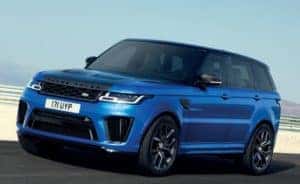 Then there's the certified pre-owned (CPO) automobile, which is a used car that's a bit newer in age with less miles on the odometer.
Plus, these vehicles go through an extensive multi-point inspection to make sure it meets the original manufacturer requirements.
Take Land Rover, for instance. A technician will carefully evaluate every part of a Land Rover model through a comprehensive 165-point inspection. If any component doesn't meet the necessary requirements, it'll be repaired or replaced until everything is good to go.
Since a CPO model gets checked over carefully, you can rest assured that it'll remain in top-quality condition for a long time.
Amenities That Come with CPO Models
Once a vehicle gets certified, it'll come with several other benefits. This can include:
A limited warranty
Vehicle history report
24-hour roadside assistance
Land Rover models, in particular, come with a 7-Year/100,000-Mile Land Rover Approved Certified Limited Warranty. This warranty can give you great peace of mind in the event of any unexpected repairs. Plus, if you decide to sell your car down the road, the warranty is fully transferable to the new owner.
Additionally, you can get trip interruption benefits with a CPO Land Rover. If your vehicle becomes disabled from a warrantable defect, you can get reimbursed for lodging and transportation.
Test Drive a Pre-Owned or CPO Car Today

The truth is, there are many advantages to buying a used or certified pre-owned automobile. While selecting an option is ultimately up to you, we can help guide you through the decision-making process.
Contact Land Rover Santa Fe to get started and to browse through our entire pre-owned inventory.
Don't wait. Check out our vehicle selection near Santa Fe, White Rock, and La Cienega today!