Download the Leasing vs Buying a Car eBook!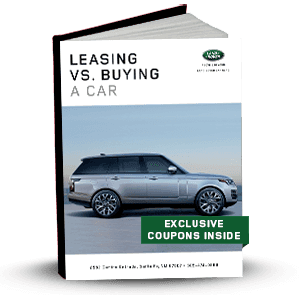 At Land Rover Santa Fe, we have a wide array of vehicles to choose from to help enhance your commutes around Santa Fe, White Rock, and La Cienega. However, once you decide on your new ride, you'll have to consider if you want to buy or lease it.
We'll help you make that decision in this Leasing vs. Buying a Car eBook. In this detailed guide, you'll learn everything you need to know about each option, such as:
Auto loans and how they work
What leases are
The up-front costs of buying vs. leasing
Then, at the end of the eBook, you'll read through a list of questions that'll help determine whether buying or leasing is the way to go.
Not only will this information be right at your fingertips, but the eBook will also come with a $500 off MSRP coupon that can be used for a new car at our dealership.
If you're still not sure whether buying or leasing a car is right for you, then download your FREE copy of this Leasing vs. Buying a Car eBook today!