Download FREE eBook To Receive Special Offer
6 Simple Steps To Buying A Luxury SUV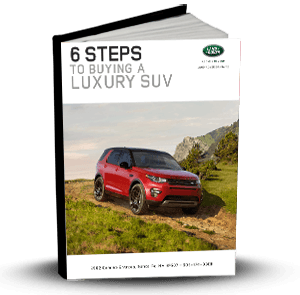 To help you during your car buying process, the FREE eBook, 6 Steps to Buying a Luxury SUV, offers expert tips and tricks.
In this eBook, you will learn:
1. Determine car buying want list.
2. Uncover expert tips during your research.
3. Find the right dealership for you.
4. Ask the right questions.
5. Decode finance options.
6. Understand car warranties.
…and Receive a MONEY-SAVING coupon just by Downloading Now!
Why wait to take advantage of all the perks included in this comprehensive guide? Download our 6 Steps to Buying a Luxury SUV eBook now and start learning about how easy it is to score an impressive ride.