How Long Does an Oil Change Take?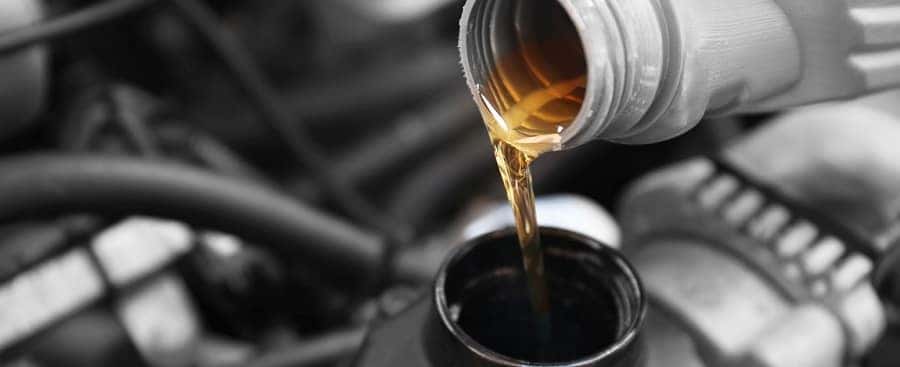 Your vehicle is an intricate collection of parts that work together to keep you moving effortlessly over the roads of Santa Fe, White Rock, and La Cienega. And when it comes to your engine, you want to be sure that it's kept in top-notch condition by seeking out regular maintenance.
Fortunately, Land Rover Santa Fe is happy to help you answer all the question you have about proper vehicle service, like "How Long Does an Oil Change Take". With this informative guide, you'll arrive at your maintenance center as a full-fledged oil replacement expert.

Length of Your Next Oil Change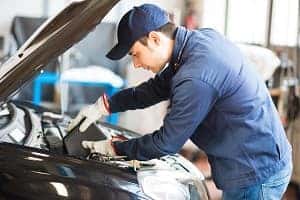 As one of the easiest jobs performed by automotive technicians, most oil changes are completed within a window of time that can span from 30 minutes to a couple of hours. That way, can enjoy the remainder your day behind the wheel of a healthy car.
However, several factors can play into the overall time required for an oil change at a trusted service center. For example, the number of other cars at the facility, rough weather, and much more can affect the length of time it takes for your automobile to receive its engine oil replacement.
Now that you're a little more familiar with how long a typical oil change lasts, let's dive into the importance of engine oil maintenance.
For more information on when you need an oil change, check out our helpful article, How Often Should You Change Your Oil?
Why Are Oil Changes So Essential?
No matter what type of car you drive, staying in pace with regular maintenance should be your priority. So, if you can't remember the last time your vehicle received an oil change, it's a good idea to schedule your next service visit as soon as possible.
When oil begins to deplete, those parts receive less lubrication, which ultimately leads to overheating and damage. Over time, that excess heat leads to unnecessary harm to the engine that could ultimately result in expensive repairs or a complete motor overhaul.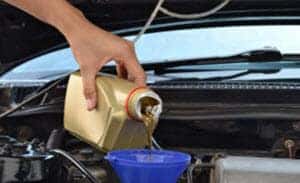 Furthermore, keeping up with frequent oil replacements can prevent your engine from experiencing performance-inhibiting conditions due to dirty oil, such as rust, dirt, grime, and more.
On top of that, scheduling regular oil changes takes care of those pesky particles and sludge that eventually form inside the engine. That way, your vehicle can continue to tackle the road like a champion without being held back by old engine oil.
And if you're counting on your car to remain by your side for a lifetime, engine oil replacements are the key to longevity. By keeping your vehicle's turbine free from sludge and promoting good fuel economy, you'll ensure that the heart of your automobile remains strong for years to come.
Schedule Your Service Appointment Today!
At Land Rover Santa Fe, we're committed to going above and beyond your expectations during every service appointment.
And with the assistance of our skilled mechanics, state-of-the-art tools, and cutting-edge facility, you'll be soaring down the roads of Santa Fe, White Rock, and La Cienega in the blink of an eye.
Don't wait around to get your automobile's oil replaced. Instead, schedule your visit online or give us a call today!