How to Balance Tires

Did you know that every time wheels are mounted to your vehicle, they must be balanced, as well? If you didn't, you're not alone. This practice is foreign to many drivers in Santa Fe, White Rock, La Cienega, and beyond, but with the help of Land Rover Santa Fe, it no longer will be.
To find out how to balance tires, as well as why and when to do so, keep reading our article below and contact us with any questions.
Why Balance Tires?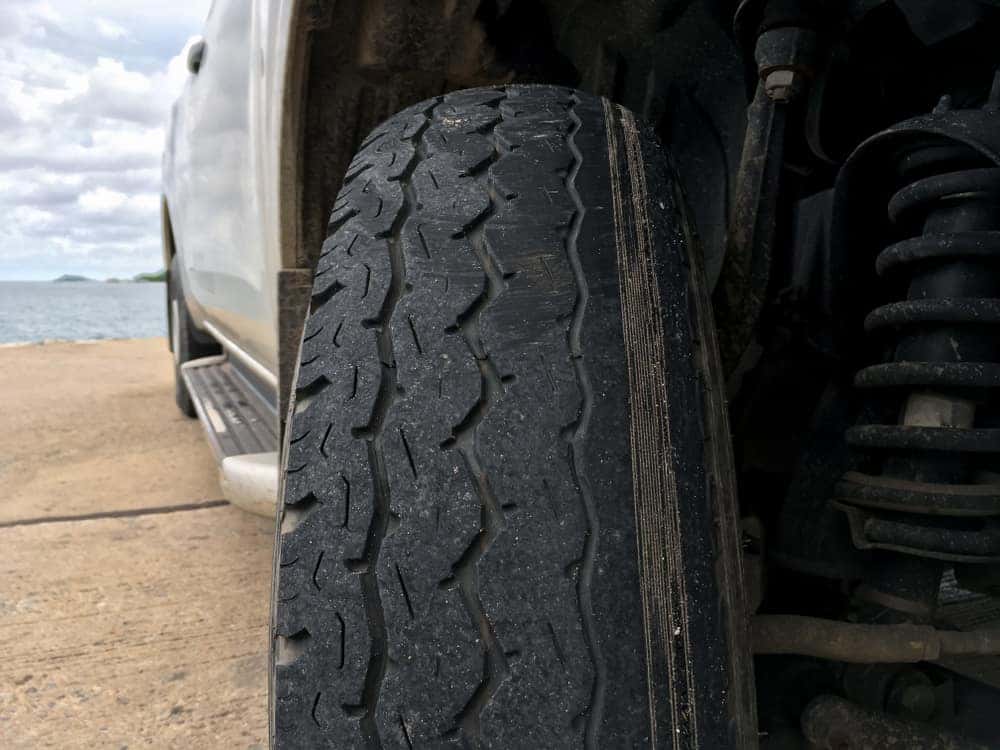 Balanced tires are the key to a smooth ride. When your tires are equally stable, your vehicle can function properly, limiting vibration on the road and in your steering wheel. It also helps maximize your performance, presenting you with better fuel efficiency that will increase the lifespan of your tires.
When your wheels aren't balanced, it can create an uncomfortable drive, cause uneven wear in your tires, and possibly even unsafe driving.
How Often to Balance Tires
Professionals recommend that every 3,000 to 6,000 miles, you have your tires rebalanced. This ensures your drives will remain smooth, as well as safe. Balancing your tires is important whenever a new set of tires (or just one tire) is installed on your vehicle and whenever it's time to rotate your tires.
However, if you're experiencing unusual vibrations in your steering wheel or floorboard, or are noticing cupping on your tires, you might need to have it done sooner.
Save on your next tire repair with our Land Rover Service Specials…
How to Balance Tires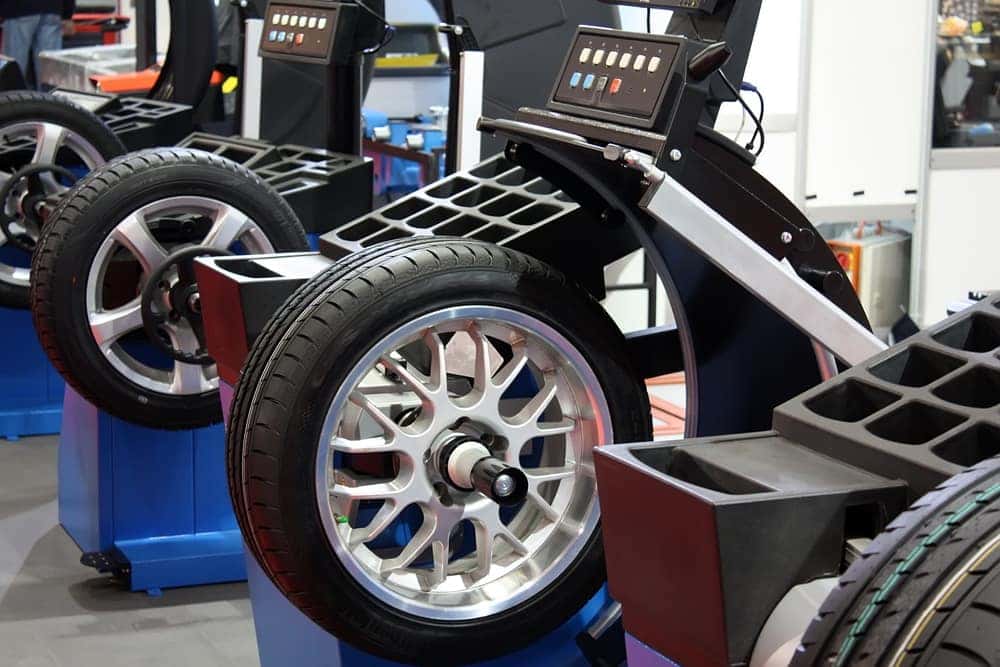 When you take your vehicle into a professional service center, they use state of the art machinery to expertly balance your tires. To get a better idea of how it is done, review the steps below.
First, they will ensure your tires are healthy and the right size for your vehicle. This means no cracks on the sidewalls and a decent treading.
Next, they will remove all center caps and wheel weights from your tires to provide the most accurate reading.
They will then mount your wheel onto their special machine and measure your wheel. This includes obtaining the sizes of the rum, height, and width.
Now, they will find the right balance for your vehicle, input that information into their computer, and watch the magic happen.
The machine will then test the road force balance the wheel appropriately, as well as tell the professionals how much weight should be on each wheel.
Wheel weights are then installed to provide the ideal balance and your car is good to go!
Get Your Wheels Balanced at Land Rover Santa Fe
If you think your wheels are becoming unbalanced or it's time to have an expert take a look at your tires, contact Land Rover Santa Fe to schedule a service appointment today. Our certified technicians can perform this task quickly, leaving you to hit the streets of Santa Fe, White Rock, La Cienega with confidence.