How to Lease a Car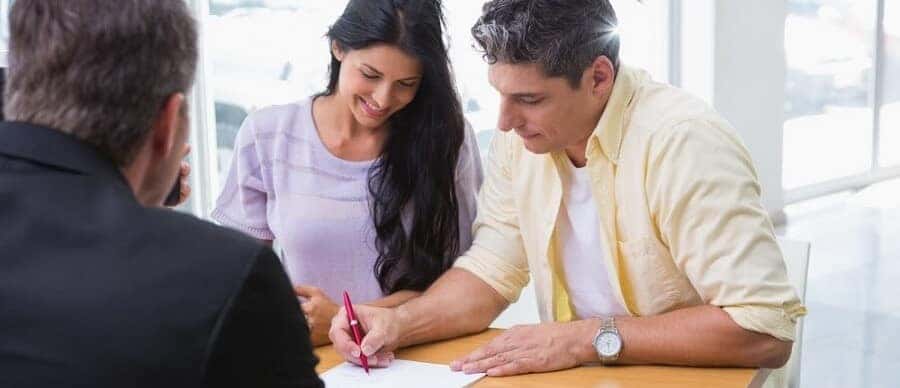 Leasing is one of the two main financing options you have when you're in the process of getting your next vehicle. However, some shoppers in the area of Santa Fe, White Rock, and La Cienega might be wondering how to lease a car. Luckily, you've come to the right place!
We at Land Rover Santa Fe have put together this detailed guide to teach you about the leasing process, how leasing differs with buying, and what our lease deals have to offer. Read ahead to learn more and contact us with any questions!
Steps to Leasing a Car
The leasing process is a bit more complicated than the buying process. However, it's worthwhile after you complete these five easy steps to leasing a car:
Determine a budget. Figure out how much you can afford to pay in lease payments per month. Most financers recommend spending no more than 20% of your take-home pay on car payments each month.
Find a vehicle that you want to lease. Start by creating a next-car wish list. Then, go online and start searching for leasable vehicles that match your list and your budget.
Take all potential vehicles for a test drive. You can't know a vehicle is the right vehicle for you until you're behind the wheel, no matter how great it seems on paper.
Meet with a finance expert. At the dealership, you'll be able to speak with a finance professional who will help you hammer out the details of your lease. These details include how long you'll lease the vehicle, how many miles you can drive, etc.
Sign on the dotted line and drive. Make your lease official and get on the road in your next leased vehicle.
Our Land Rover Lease Deals
Our dealership team is expertly trained in the leasing process because many shoppers in the area come to us for our money-saving Land Rover lease deals. Our lease deals are model-specific and we offer a wide range of them. So, no matter what kind of vehicle you're looking for or what kind of budget you're working with, we have a lease deal for you.
At our dealership, you can get one-on-one help from our friendly finance team who is dedicated to getting you the best deal possible. Our experts will sit down with you to learn all about your personal needs, budget, and lifestyle. Armed with this information, they'll be able to find a lease deal that fits you like a glove.
Ready to Get Started on Your Lease?
Now that you know a bit more about the leasing process and what our Land Rover lease deals can do for you, our team at Land Rover Santa Fe hopes you're ready to get the ball rolling on your next lease. Shoppers in the areas of Santa Fe, White Rock, and La Cienega should give us a call today to schedule a time to come in and speak with our friendly finance team and take a test drive!