Land Rover Dealer Near Me
Are you looking for a Land Rover dealer near me? At Land Rover Santa Fe, part of our commitment to the communities of Santa Fe, White Rock, and La Cienega is to provide you with leading customer support. Our team of skilled mechanics dedicates their time to offering quality care and exceptional service during every maintenance and repair procedure.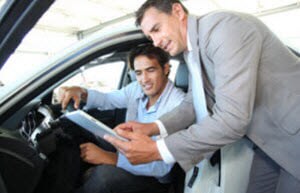 To further our dedication to our customers, we're here with this library of Land Rover near me articles showcasing the unique services. All you have to do is click on your town and start reading about how we can assist you with all your automotive needs.
Land Rover near Los Alamos, NM
Land Rover near White Rock, NM
Land Rover near La Cienega, NM
Used Car Dealer near La Cienega. NM
Used Car Dealer near La Puebla, NM
Used Car Dealer near Santa Fe, NM
Used Car Dealer near White Rock, NM
Used Land Rover Dealer near Santa Fe, NM
A Leading New Mexico Land Rover Dealership
When you're shopping for a car, it pays to be supplied with an extensive lineup of Land Rover SUVs. Fortunately, that's exactly what you'll discover once you set foot into our showroom. From the Range Rover to the Range Rover Evoque and everything in between, we offer the variety required for you to effectively choose your next vehicle.
If you're an experienced car owner, you know that the key to ensuring your car lasts a lifetime is to find a state-of-the-art service facility. At our center, you'll be equipped with a team of knowledgeable professionals who'll go above and beyond to keep your vehicle running at its best.
Each of our technicians is supplied with all the cutting-edge tools and genuine parts needed to perform any replacement. That way, you can spend more time enjoying your powerful Land Rover and less time worrying about its health.
Find a Land Rover Dealer near Me
Once you scroll through this page, you'll see a list of the New Mexico towns and cities we serve. To find out more about how we support your city, simply locate the town nearest you and begin reading. That way, you'll already know a little bit about us before you stop by for a visit.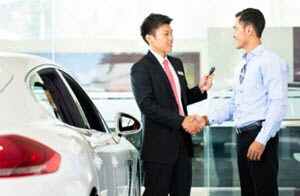 While reviewing the information in these articles, you'll learn more about how we strive to help the members of your community and some of the most popular services we offer to drivers in your area.
Find a Land Rover near Me
Although it's certainly not required that you access the details found in these Land Rover near me articles, by doing your research on our dealership ahead of time, you can significantly cut down on the time you spend in the showroom. Plus, you'll better understand the host of advantages you receive when you choose us as your Land Rover dealer.
However, if you'd rather start shopping immediately, you can do just that! Our handy dropdown menus provide a full array of our impressive Land Rover so you can quickly identify the one that's ideal for you and your family.
If you have questions about anything on these pages, feel free to contact Land Rover Santa Fe at any time. We're happy to provide drivers of Santa Fe, White Rock, and La Cienega with the details you need to make your vehicle search easier!