Land Rover Towing Capacity

You may be traveling around Santa Fe, White Rock or La Cienega for work. Or, you might want to take a weekend trip with the family. Either way, you'll most likely want to hitch a camper or some other object to your vehicle.
If that's the case, it's important to know which Land Rover has the towing capabilities for your needs. That's why we created this guide on Land Rover towing capacity. Read all about the various models below and contact us at Land Rover Santa Fe if you have any questions.
Discovery Towing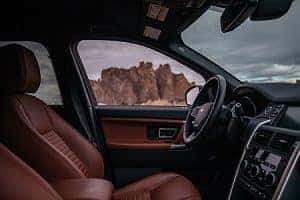 The Land Rover Discovery can tow up to 8,201 pounds. There are several available features to help make towing easier.
One is Tow Hitch Assist, which allows you to hitch a trailer to the SUV easily. With the Surround Camera System, you'll see the predicted path of the vehicle tow ball toward the trailer coupler on the touchscreen.
There's also Tow Assist. It comes standard with the Surround Camera System and helps with reversing by predicting the trailer's direction. It also lets you choose your trailer's width for precise guidelines on the touchscreen.
Rear Height Adjust allows you to lower the rear ride height through a switch in the cargo space or on the key fob. It's included with the electronic air suspension, and it's useful when loading or unloading items in the SUV. It also helps when hitching, unhitching or loading a trailer.
Discovery Sport Towing
The Land Rover Discovery Sport can tow up to 4,400 pounds. It incorporates tailored technologies to handle different towing situations.
Like the Discover, the Discover Sport has a Surround Camera System and Tow Hitch Assist. It also has Trailer Stability Assist. This monitors the vehicle to detect movements in the trailer. It then uses selective braking to help correct potentially hazardous situations.
Range Rover & Range Rover Sport Towing
The 2019 Range Rover and 2019 Range Rover Sport can tow up to 7,716 pounds. They also both offer the following towing aids:
Tow Hitch Assist.
Rear Height Adjust.
Tow Assist.
Trailer Stability Assist.
They offer Advanced Tow Assist, as well (which you can find in the Discover). This feature works in a similar way to Tow Assist. But to control the path, you use the rotary knob from the Terrain Response® 2 system on the vehicle's center console.
Range Rover Evoque Towing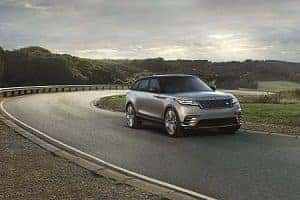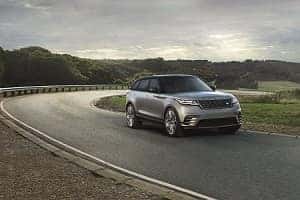 The 2019 Range Rover Evoque can tow up to 3,968 pounds on the 5-door model and 3,306 pounds on the convertible model.
Like the Discover Sport, the Evoque has the available Surround Camera System, Tow Hitch Assist and Trailer Stability Assist. These all allow the vehicle to handle the most demanding of tasks.
Range Rover Velar Towing
The 2019 Range Rover Velar can tow up to 5,512 pounds. With an available Tow Package, you get Advanced Tow Assist and the Surround Camera System.
You also get a tow hitch receiver to easily attach a trailer to the vehicle. Furthermore, there's an available Fixed Rear Recovery Eye feature. This is especially useful when another vehicle is stuck in mud, snow or sand.
Test Drive a Land Rover
As you can see, each Land Rover model has a different Land Rover towing capacity and features. To help decide which is right for you, schedule a test drive at Land Rover Santa Fe. We'll let you take the vehicle for a spin, testing its performance around Santa Fe, White Rock and La Cienega.
Don't wait. Contact us for a test drive today!