Range Rover Reliability

If you're looking for a stylish and feature-rich SUV near Santa Fe, White Rock, or La Cienega, then you may want to consider one of the Range Rover models. What's great is that not only will these vehicles help make your drives more enjoyable, but they'll help keep you safe, too.
We'll tell you all about the many characteristics in our guide on Range Rover reliability. Read through the information below and contact us at Land Rover Santa Fe if you have any questions.
PERFORMANCE YOU CAN RELY ON
If you like a sure-footed, composed drive, then you'll probably like the Range Rover lineup. These vehicles offer lots of performance features with high capability both on and off-road.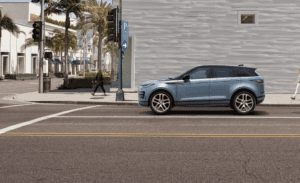 One such feature is an electronic air suspension. It'll quickly change the vehicle's height and allow crosslinking of the diagonal wheels, so all four tires will stay on the ground. This will be the case, no matter how uneven the terrain may be.
There's also the Active Locking Rear Differential, which works alongside the all-wheel drive (AWD) and Electronic Traction Control (ETC) systems. AWD and ETC will distribute torque to the front and rear wheels as well as brake the wheels independently to improve traction.
With the addition of the Active Locking Rear Differential, rear wheel slip will be limited. This is especially helpful when traveling on wet grass or other slippery road surfaces.
DRIVER-ASSISTING TECHNOLOGIES
Not only do our Range Rover vehicles offer dependable rides, but their driver-assisting technologies will also give you great peace of mind. They were designed to help alert you to things you might miss while driving. Some of the technologies you can rely on in a Range Rover vehicle are…
ADAPTIVE CRUISE CONTROL WITH QUEUE ASSIST AND HIGH-SPEED EMERGENCY BRAKING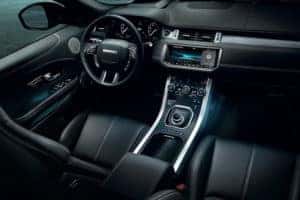 The Adaptive Cruise Control system is designed to help keep your vehicle a safe distance from the car in front of you, whether you're cruising on the highway or in slow-moving traffic. If the vehicle in front of you stops, the system will bring your car down to a smooth stop. It'll then resume motion once traffic picks back up, making city driving a breeze as well.
Plus, the high-speed emergency braking function helps provide peace of mind if traffic suddenly slows while you're using this technology. Your Range Rover will automatically come to a stop for you, so you have improved reaction time.
TRAFFIC SIGN RECOGNITION
The Traffic Sign Recognition system will display signs, such as speed limits and no passing, in the instrument cluster, where they can be seen easily. This feature will help you remain aware of your surroundings at all times, so you drive as safe as possible based on the road.
This is also a helpful way to keep you informed on speed limits when speed signs aren't frequently placed or your GPS doesn't have the speed limit available. When you're traveling down small roads, you'll be set to know exactly where you speed should be at.
ADAPTIVE SPEED LIMITER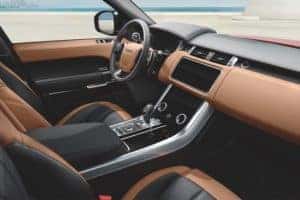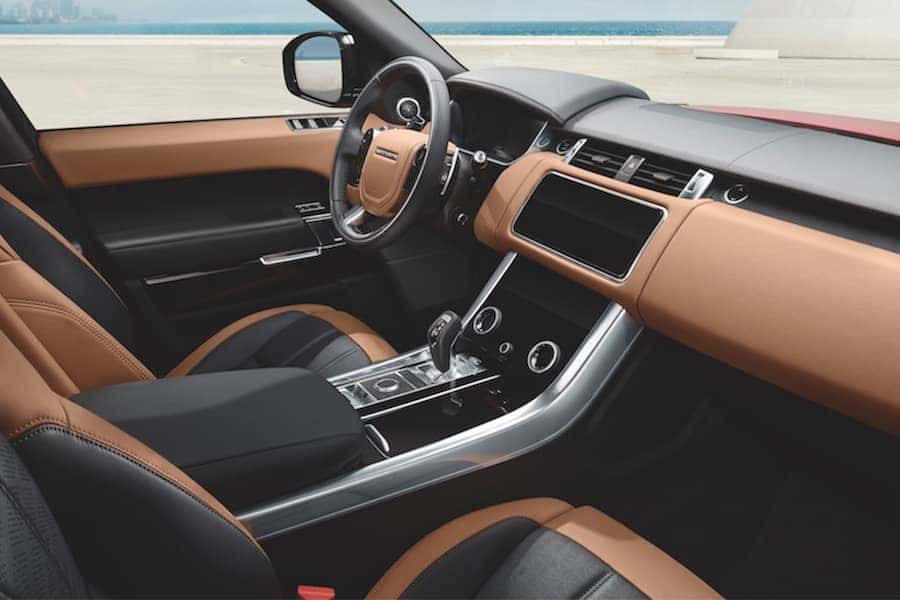 This system uses data from the Traffic Sign Recognition feature to automatically select the speed limit. So, if you're traveling above an area's speed limit, the system will disable the accelerator, so the vehicle can coast down to the limit.
By making use of this available technology, it'll be easy to stay safe while on the highway as your vehicle will consistently help you remain within the speed limit. This is especially useful in tandem with Adaptive Cruise Control as you will slow down if the car ahead of you is going too fast.
OFF-ROAD RELIABILITY
One of the best features of the Range Rover is its incredible reliability while adventuring off-road. This vehicle has been engineered to be able to withstand the harshest conditions and traverse large obstacles with aplomb.
For instance, this vehicle comes standard with a wading depth limit of up to 35.4 inches. You'll be fully equipped to traverse streams and large puddles with confidence—not even water can hold your SUV back!
In addition to this, you'll also have an obstacle clearance of 8.7 inches, allowing for greatly improved control while navigating the outdoors. You won't have to think about bottoming out while you're cruising over everything.
OFF-ROAD TECHNOLOGY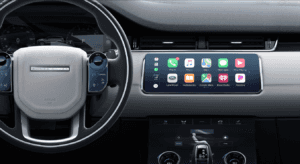 In addition to providing fantastic engineering for off-road performance, this vehicle also offers drivers plenty of technology to help make traversing the trail even easier. These systems help to not only aid your handling but also bolster your comfort while you navigate the great outdoors.
For example, take the All Terrain Progress Control feature, which helps maintain your speed while in rough terrain. Working similar to a low-speed cruise control, this technology allows you to keep a set speed while only focusing on steering your way around or over any obstacles.
In order to help your handling in a variety of conditions, you also have the ability to make use of this vehicle's Terrain Response® 2 system. You'll have a choice of up to seven driving modes, including Dynamic, Eco, Comfort, Grass/Gravel/Snow, Mud and Ruts, Sand, and Rock Crawl. With this, you'll be able to dynamically set you drivetrain to traverse any surface.
SAFETY FEATURES FOR PEACE OF MIND
Range Rover models have plenty of advanced safety features that help prevent an accident from occurring, such as:
Dynamic Stability Control
Electronic Traction Control
Anti-lock Braking System
In the event of a collision, though, you can trust that everyone on board will be protected due to the advanced airbag system. This comprehensive system includes driver and passenger front airbags, side thorax airbags, and side curtain airbags.
Plus, there are LATCH points to easily install a child's car seat in the vehicle, and they'll stay nice and secure throughout your entire commute.
CHECK OUT OUR RANGE ROVER LINEUP
With all these advanced features, there's no doubt of the high reliability that the Range Rover offers.
We love supplying Santa Fe, White Rock, and La Cienega drivers with dependable and safe vehicles. We want to do the same for you, so schedule a test drive today to see for yourself what this SUV can do for you at Land Rover Santa Fe!