Range Rover Sport Reliability

It's no surprise that you're looking for an SUV that you can depend on for a lifetime. Once you've found your ideal car, why wouldn't you want to ensure that it's reliable?
Well, if you happen to be searching for a faithful, luxury vehicle, look no further than the 2018 Land Rover Range Rover Sport. With its legendary performance and top-notch safety, you can count on this automobile to never let you down while surging along the roads of Santa Fe, White Rock, and La Cienega.
Let's get a sense of just how trustworthy this impressive SUV is by checking out this Range Rover Sport Reliability review created by Land Rover Santa Fe.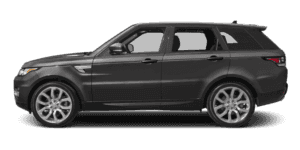 Safety and Protection
When it comes to your car, it's essential to have some peace-of-mind that you can rely on your vehicle during an accident. That's why the 2018 Range Rover Sport comes stocked with an armory of standard safety measures that're built into its sturdy body.
For example, Dynamic Stability Control continuously monitors the movement of your car and automatically reduces the engine's torque and engages the braking system when instability is detected. With this kind of assurance, you'll know that your SUV works hard to keep you cruising down the highway, even when the roads get slippery.
On top of that, the standard Anti-Lock Braking System keeps your wheels from locking when your tires lose traction. That way, you can steer your vehicle back into place and regain control of the road.
The reliability in a Range Rover also gets a boost from the unique Sport Command Driving Position that gives you a better view of what's ahead. The remarkable architecture of the driver's seat allows you to spot dangerous situations and avoid them before they put you in harm's way.
Range Rover Sport Reliability: Performance
Nothing can outperform a steadfast engine. And tucked under the hood of the 2018 Land Rover Range Rover Sport awaits a standard 3.0L V6 motor that governs the streets with 340 horsepower and 332 lb-ft of torque.
For even more strength, the optional 5.0L V8 engine assaults the asphalt with 575 horsepower and 516 lb-ft of torque for a mind-bending surge of power along your route.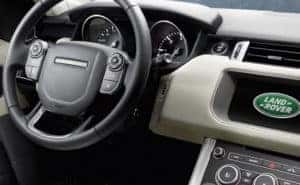 Each of these aggressive turbines is paired with a seamless, automatic transmission that intelligently harnesses every ounce of energy produced. With this kind of technology, you can focus less on how your vehicle is handling the road, and more on enjoying the ride itself with the ultimate trust in your Land Rover model.
All in all, no matter which motor you choose for your Range Rover Sport, you'll feel confident that it has the strength to manage anything you encounter. That way, you'll know that your SUV will remain by your side for years to come.
Learn More about Range Rover Sport Reliability Today!
At Land Rover Santa Fe, we strive to get our valued customers of Santa Fe, White Rock, and La Cienega equipped with a reliable automobile that'll become your companion for every new journey. And when you choose the 2018 Land Rover Range Rover Sport as your next sidekick, you'll never question your car's ability to command your path.
To get more familiar with just how reliable the Range Rover Sport is, feel free to give us a call, visit our showroom, or contact one of our representatives online today!