Top Healthy Restaurants in Santa Fe NM
Some people equate eating healthy with having a couple carrots or a small piece of fish. However, you can also have a big nutritious meal that's fresh, vibrant, and will leave you feeling full and satisfied.
While it's great to cook wholesome meals at home, you sometimes want to go out and treat yourself. If that's the case, then you'll want to check out these top healthy restaurants in Santa Fe, NM…
Dedicated to Helping People Heal Themselves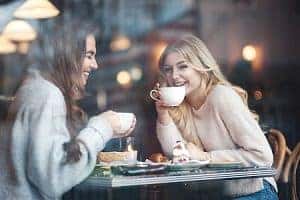 Love Yourself Café is part of Light Vessel Santa Fe, which also has a spa, exercise classes, and a wellness retreat.
The café was created as an "expression of love and dedication to help people heal themselves." All their food is gluten-free and organic, and they only use health-promoting sweeteners and healthy fats.
Their menu changes seasonally, but a breakfast dish you'll want to try is The Skillet: sweet potatoes, sautéed kale and onions, zucchini, and mushrooms are smothered in cheddar cheese and green chile. For lunch or dinner, try the Love Yourself Pizza. A thin corn or cauliflower crust is topped with mozzarella cheese, marinara, tomatoes, olives, green chile, and mushrooms.
See photos of their various dishes on the Love Yourself Café Facebook page.
Farm-Inspired Cuisine
Radish & Rye offers what they refer to as "farm-inspired cuisine." This means simple yet innovative food and drinks that are locally sourced whenever possible. Since they love supporting local farmers and ranchers, their menu changes with the season. Plus, they shop at the local farmer's market twice a week. As a result, their meals consist of the freshest meat, dairy, and produce available.
For dinner, try the pan-seared salmon with a seasonal salad and smoked tomato salsa. Or, get the grilled ribeye with duck fat potatoes and house sauce. Also, be sure to save room for dessert. There's the flourless chocolate cake with a dark chocolate ganache and seasonal berries.
Check out their dishes and drinks on the Radish & Rye Facebook page.
Fresh, Natural Food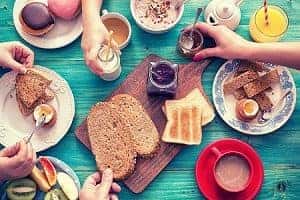 Sweetwater Harvest Kitchen has a varied menu inspired by fresh, natural foods and international cuisines. Every meal is prepared by hand, and they source seasonal ingredients that are responsibly produced. Plus, they offer vegetarian, vegan, paleo, and gluten-free dishes. This way, every member of the community can feel welcome and nourished.
For a sweet breakfast, try the buckwheat banana pancakes or lemon ricotta spelt pancakes. Both are served with either a warm apple compote or fresh fruit.
If you just want an afternoon bite, try one of their yucca root flatbread pizzas. They come in three varieties: roasted tomato sauce + cheese; beet pesto, feta + arugula; and baba ganoush, parsley + mint.
Check out Sweetwater Harvest Kitchen on Facebook for photos of their tasty food.
Get a Nutritious & Delicious Meal Today
At the above restaurants, you can have a big meal without feeling guilty. So, if you're wanting to pack your meals with nutrients, visit any or all of our top healthy restaurants in Santa Fe, NM, today!