Why Lease a Car?

If you're thinking of getting a Land Rover near Santa Fe, White Rock, or La Cienega, you could either buy or lease it. While both have their benefits, leasing may be a better option for you.
We'll go over why in this guide to leasing a car. Read through the information below, and feel free to contact our team at Land Rover Santa Fe if you have any questions.
Why Lease a Land Rover?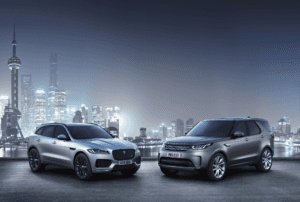 If you're the type of person who wants a new vehicle every few years, then leasing may be the way to go since a lease term usually lasts about three years. After the lease term is up, you simply bring the Land Rover back to the dealership and get a new model.
A lease also allows you to get the latest amenities and technologies every few years. Not only can you get high-tech infotainment and driver-assisting technologies, but you could also get creature comforts, such as heated and ventilated seats, while still sticking to your budget.
Since you're getting a new car when leasing, it's usually still covered by the manufacturer's warranty. As a result, you may get free oil changes and other scheduled maintenance with the lease.
In addition, because you're getting a new vehicle for just a few years, it most likely won't need any major repairs. By simply keeping up with the routine maintenance, you can have a well-performing automobile for the duration of the lease term.
How to Lease a Land Rover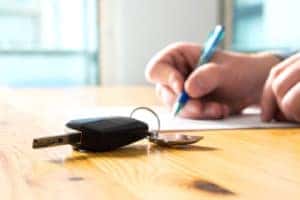 As you can see, there are many advantages to leasing a Land Rover. Going through the process is easy, too, when you work with the experts at our dealership.
First, you'll need to decide which luxury model you want to lease. To help make the decision easier, you can check out our website or head straight to the dealer to see which Land Rover lease deals are available. These offers allow you to get a specific Land Rover for a lower price each month than if you were to finance the same model.
At our dealership, we'll walk you around the showroom, so you can get a good look at the automobiles we have. Plus, we'll go over the features that these cars offer and show you how they work. You'll also get to test drive a vehicle or two to help determine what your next new ride will be.
After deciding on a certain Land Rover, you'll want to visit our finance center to begin the leasing process.
As we write up your agreement, we'll take the lease offer that's available for your model and apply it to the plan. If you have a car you want to trade in, we can use that value as a down payment. Plus, we'll go over the mileage plan for your lease deal, so you know the estimated number of miles you'd be driving every year.
Once we have everything all written up, we'll have you just sign on the dotted line. Then, you'll get the keys and get to drive home in a brand-new Land Rover!
Lease a Land Rover Today
If you're interested in leasing a Land Rover near Santa Fe, White Rock, or La Cienega, then don't wait. Visit us at Land Rover Santa Fe to get started today!