Land Rover Maintenance Schedule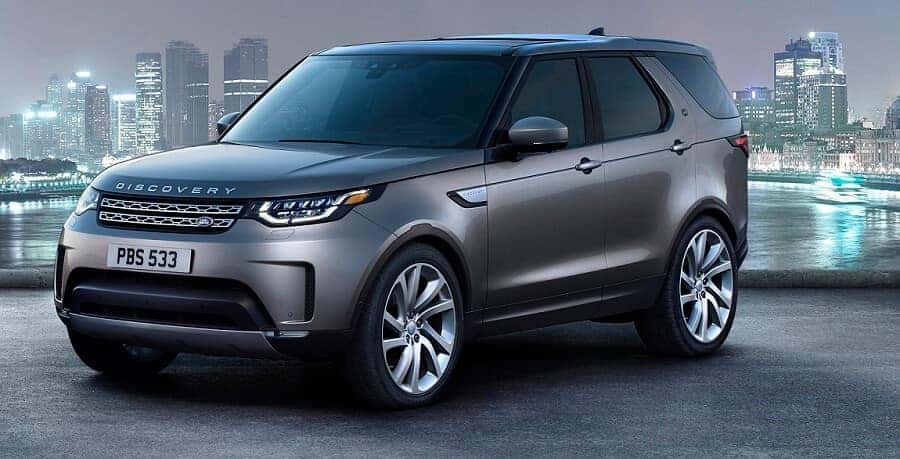 Once leaving the lot, your new Land Rover will be able to guide you on the roads of Santa Fe, White Rock and La Cienega. But taking care of your vehicle is important to ensure its long-term health. That's why it helps to know when maintenance is needed.
The staff at Land Rover Santa Fe has assisted numerous Land Rover owners over the years with routine maintenance and complete service. We've created this maintenance schedule so it's clear what maintenance is needed and when you should do it. After reviewing this guide, if you have any questions, contact our service professionals.

Schedule a Maintenance Appointment

Land Rover Discovery Maintenance Schedule
1 Year/15,000 Miles
The initial trip to a Land Rover service center will handle all the basics. With the first visit, the oil filter will be replaced, so the engine can run smoothly and without interruption.
A full check will be done of all lights, including turn signals, hazard lights and the horn. This way, you know everything at your disposal is working and ready for any situation. We'll also look at the condition of the battery to see if it's performing up to standards, and ensure the car is able to start up properly.
The cabin's air filter will also be replaced, to improve the air quality inside the vehicle. This can help avoid any unnecessary sniffles and sneezing while driving and allow you to breathe clearly while driving.
2 Years/30,000 Miles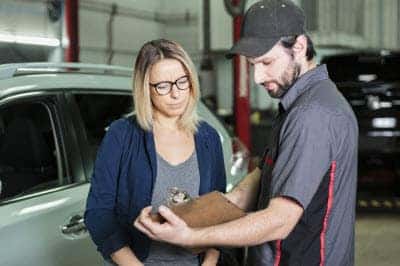 Along with everything being taken care of during your first appointment, the 2-year check-in will add a few other important items.
At the 30,000-mile mark, the following items will be inspected:
Suspension
Steering
Seat belt restraint
Power steering hoses
Fuel lines
Brake lines
It's important to check the seat belts and seats to ensure they're properly installed in the event of a collision. You'll be able to drive safely knowing everyone along for the ride is protected.
3 Years/45,000 Miles
After three years of driving a Land Rover, you've likely been able to experience everything this luxury brand has to offer. At the 3-year/45,000-mile appointment, your Land Rover will have everything performed from the 15,000-mile appointment, along with replacing the brake fluid.
As long as the brakes are in working order, filling the brake lines with new fluid will ensure the vehicle is able to brake quickly in any situation. If the brakes feel soft or unresponsive, it might mean brake fluid needs to be changed, which can firm up the brakes and provide a faster response when tapping them.
4 Years/60,000 Miles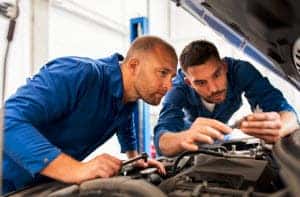 This appointment is similar to the 2-year appointment, and includes things like engine oil replacement, wiper blade inspection and a check of the battery.
At this point, the air filter element will need to be replaced. The engine air filter cleans the air that enters the engine, so replacing this ensures your car can run smoothly and benefit from maximum fuel efficiency.
Bring Your Land Rover to Our Service Center Today
At Land Rover Santa Fe, we're we'll-versed in maintenance for Land Rover vehicles traveling the roads of Santa Fe, White Rock and La Cienega. Handling maintenance at various intervals is important to securing the long-term success of your vehicle.
We hope this guide has been of assistance. If you have any further questions, don't hesitate to reach out to us, or schedule a maintenance appointment today.
More From Land Rover Santa Fe
Save on your next car battery replacement by checking out our Land Rover Service Specials. Whether it's a preventative appointment or you need a more major repair, our service team is ready to get your vehicle back on the road as quickly as possible.

At Land Rover Santa Fe, we're committed to helping drivers like you in Santa Fe learn more about preserving the life of your vehicle. So, we're here to educate you on why regular maintenance is so important, which will help determine when it's time to get an oil change near you. On this page, you'll see a collection of articles, all of which will provide you with a better understanding of how your oil works to help keep your motor performing at its best. With these free articles, you'll soon be an expert on your engine and all the necessary services required for a healthy car.

Every Land Rover vehicle protected by prepaid maintenance receives the care it deserves. Each is serviced by factory-trained Land Rover technicians using genuine Land Rover parts and Castrol Synthetic Oil to keep your vehicle performing at its peak. With nationwide servicing available at participating retailers, regularly scheduled maintenance is not only convenient, but it potentially increases the residual value of your vehicle.