When to Change Brake Pads
When to Change Your Brake Pads
General Rule of Thumb: About Every 50,000 Miles
A successful journey begins with a healthy vehicle. When it comes to your brakes, it's essential that you suit them up with everything they need to function properly and keep your family safe.
So, if you've found yourself wondering when to change your brake pads, the brake experts at Land Rover Santa Fe are here to provide you with the answer to your automotive questions.
Thanks to the information you'll find in this guide, you'll sail down the roads of Santa Fe, White Rock, and La Cienega in a vehicle that's ready to handle anything you encounter.
When to Change Brake Pads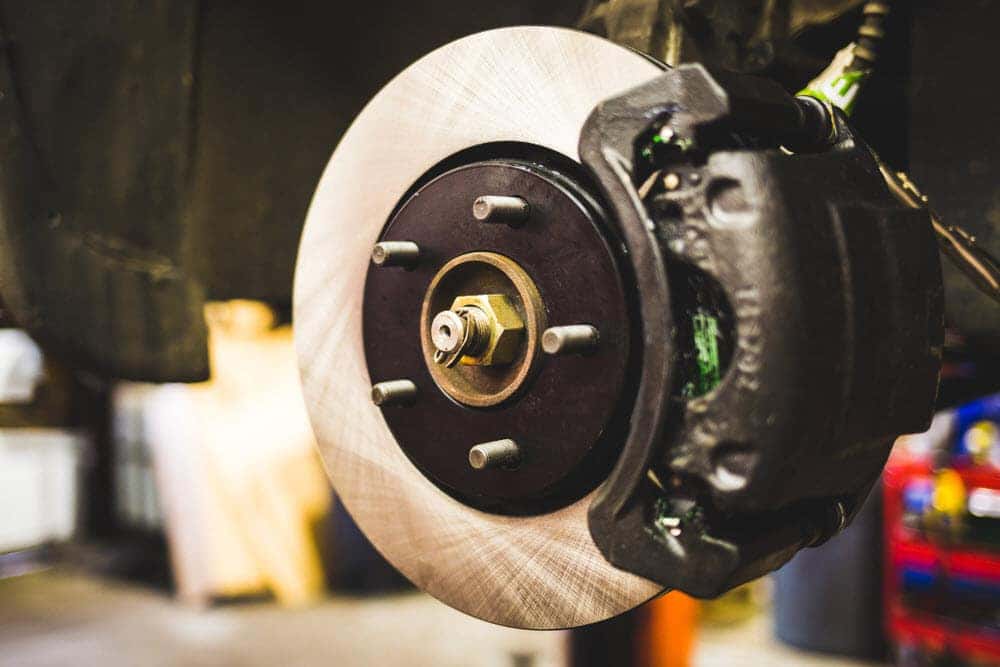 Put simply, you should change your brake pads every 50,000 miles or so. Depending on your driving habits, conditions, and other factors, the frequency at which you should replace your brake pads may change. Let's take a look at some of these circumstances.
Braking Habits: Do you find yourself pressing hard against your vehicle's brakes? If so, it's possible that you may need to change out your brake pads more often. That's because slow, gradual braking reduces the amount of pressure on the brakes, which helps you increase the longevity of the pads.
Driving Conditions: Overall, the type of environments you typically traverse will have an impact on how long your brake pads last. For example, frequently braking in the stop-and-go traffic of the city tends to wear down brake pads more quickly. The more you use your brakes, the more often your car will require a brake pad change.
Towing Cargo: When you hop inside your Land Rover on another adventure, you never want to forget your luggage, trailer, or anything else you may be transporting. However, regularly hauling hefty loads increases the amount of force on your brakes and wears down the pads faster. That's why it's a good idea to examine your brake pads after your latest camping trip. From there, you'll be able to gauge when to change your brake pads.
No matter what you experience on the road, it's important to monitor your brake pads with regular maintenance appointments. That way, your technician can take a look at the pads and recommend when it would be best to have them replaced, whether that's at 25,000 miles, 75,000 miles, or a different interval.
Signs You Need a Brake Pad Change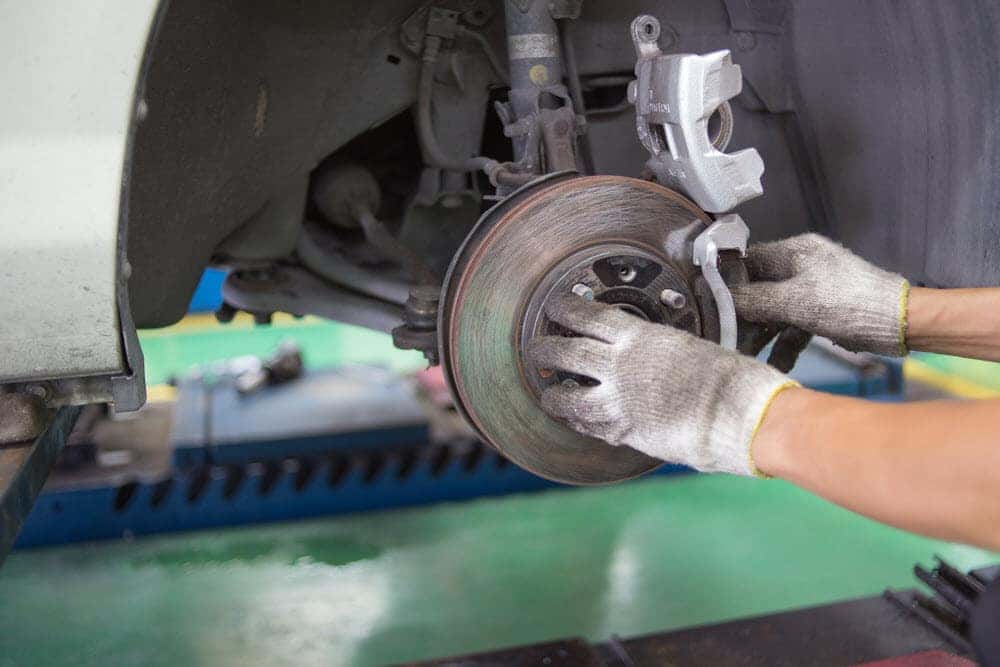 Luckily, identifying when it's time to change your brake pads is as simple as utilizing a few of your senses and taking note of what you see, hear, and feel.
For example, if you've noticed that your Land Rover pulls to one side when you apply the brakes, you're ready for a brake pad replacement. This is usually a symptom of uneven wear, which indicates that you should seek out a brake pad change.
In addition, keep an ear out for any screeching or squeaking noises that disappear once you press your foot on the brake pedal. For the most part, this noise is likely coming from the wear indicators that are built into your brake pads.
When the pads have worn down past a certain point, the indicator scratches against the rotor to let you know that you should visit a service center as soon as possible.
Of course, these are only a couple of the major signs that you need to change your brake pads, so ask your technician about any other symptoms that should grab your immediate attention.
Schedule Your Brake Pad Service Today!
At Land Rover Santa Fe, we strive to keep you informed about all the necessary automotive services that'll help your car perform like a champion.
So, if you can't remember the last time your vehicle had a brake pad replacement or if you're experiencing one of these symptoms, don't hesitate to contact the friendly professionals at our service center or schedule your appointment today!
Here, our experts will gladly offer up any additional tips on when to change your brake pads. That way, you'll continue along the terrains of Santa Fe, White Rock, and La Cienega without a hitch.