Land Rover eBook Library
At Land Rover Santa Fe, we're dedicated to providing drivers throughout Santa Fe, White Rock, and La Cienega with all the information you need to choose your perfect new ride. And to help you along the road of your car buying journey, we're here with our comprehensive automotive eBook library.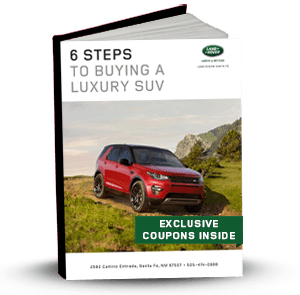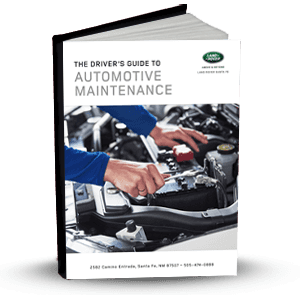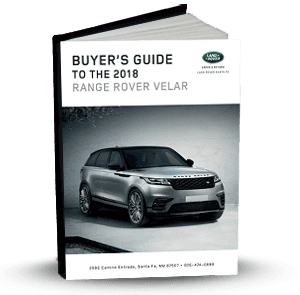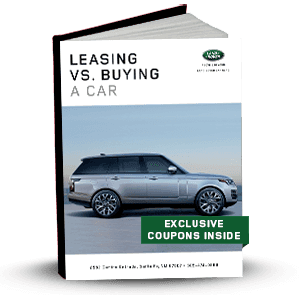 With these free Land Rover eBooks, you'll be armed with plenty of details to assist you while you're choosing your automobile. That way, you can spend less time searching for your favorite car and more time enjoying life behind the wheel. Throughout this collection of eBooks, you'll find things like:
Buyer's guides
Vehicle reviews
Automotive financing
Money-saving coupons
…and more!
Our Automotive eBooks
Now that you're ready to begin another vehicle purchasing adventure, it's helpful to be equipped with a variety of valuable resources that'll assist you in effectively selecting your car. Luckily, that's precisely what you'll discover once you access our eBooks.
Once you've clicked on one of our eBook links, you'll be provided with access to information that'll make your search for an automobile even more enjoyable. That's because each eBook comes packed with data on financing, vehicle details, and tips that'll save you time in the showroom.
In addition, after you've downloaded your eBook, it's yours to review at any time for a quick refresher. These guides also include a bundle of coupons that'll help you save some money when you're prepared to purchase your next ride.
How Much Does an eBook Cost?
To make this process even more exciting for you, we offer our handy eBooks at absolutely no charge. By downloading one of our FREE eBooks, you'll be able to learn more about your vehicle or financing options from the comfort of your own home.
After you've read through all the information contained in these pages, you'll start narrowing down your choices until you find the car that's best for you and your family.
So, whether you're interested in understanding more about a specific model, want to get a sense of your leasing options, or anything else, our guides will lead you in the right direction.
Download Your eBook Today!
Ready to begin your automotive education? Simply scroll through the list of free eBooks on this page and choose the one that's most relevant to your needs. From there, you're free to read through all the details found inside these guides so that you'll be a full-throttle vehicle expert in no time.
If you realize that you have a few questions once you've finished reading, then contact the representatives at Land Rover Santa Fe. We're proud to serve the communities of Santa Fe, White Rock, and La Cienega with all the necessary resources to identify your ideal automobile.