Land Rover vs Land Cruiser

So, you're finally ready for another thrilling adventure near Santa Fe, White Rock, and La Cienega. With either the Land Rover Range Rover or the Toyota Land Cruiser, you'll be armed with lots of ways to tackle the terrain.
However, if you're looking for an SUV that outperforms every other vehicle in its class and on the highway, only one of these automobiles will deliver on your every demand.
To discover which of these tenacious transporters commands the roads like no other, check out this Land Rover vs. Land Cruiser vehicle comparison created by Land Rover Santa Fe. Before long, you'll be traversing along the roughest landscapes without question.
---
Land Rover vs Land Cruiser

557 HP

Horsepower

381 HP

516 lb-ft

Torque

401 lb-ft

Terrain Response®

Off-Road System

Multi-Terrain Select

10-inch dual touchscreen

Technology

9-inch touchscreen
---

Power & Capability
While your vehicle is climbing up a steep hill, make sure you're supplied with a surge of force to reach the top. Luckily, the Land Rover model comes packed with an optional 5.0L V8 motor that commands your route with 557 horsepower and 516 lb-ft of torque.
For the perfect amount of force every time you press on the accelerator, this SUV also offers an 8-speed automatic transmission. That way, you'll always be met with the appropriate gear.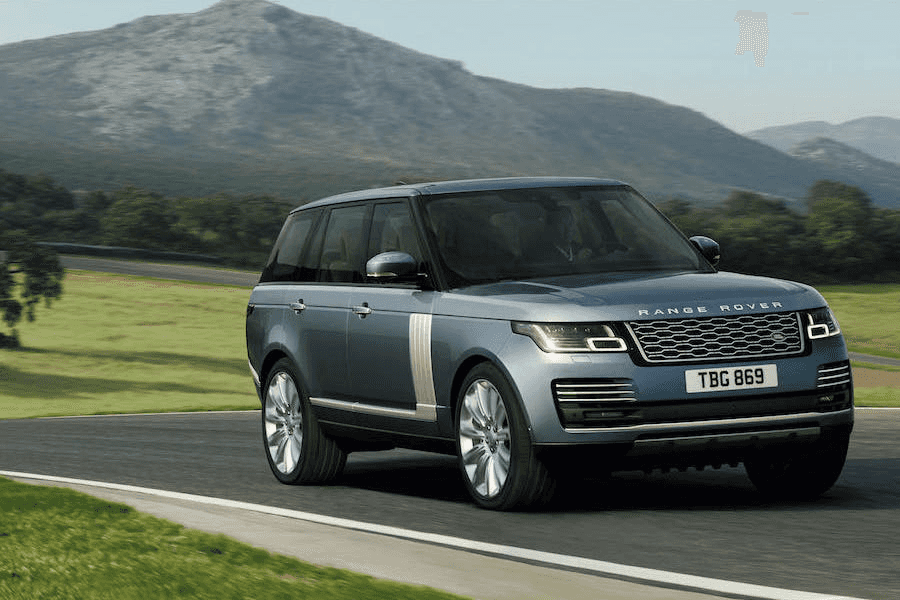 In addition, you'll dominate any type of landscape with the standard Terrain Response® system that includes options like Comfort, Dynamic, Eco, Grass/Gravel/Snow, Mud and Ruts, Sand, and optional Rock Crawl. Simply select your preferred setting, and your Land Rover will automatically adjust its capabilities accordingly.
While the Toyota Land Cruiser also presents an 8-speed automatic transmission, its engine only generates 381 horsepower and 401 lb-ft of torque. This SUV also contains a Multi-Terrain Select setup, but it doesn't provide the same number of options that are featured in the Land Rover Range Rover.
Fuel Efficiency in the Range Rover vs Land Cruiser
While both SUVs are quite powerful, they offer good fuel economy, too. This is especially the case for the Land Rover, which achieves an EPA-estimated 17 city/23 highway MPG.
However, if you really want to go the distance, then opt for the 2019 Range Rover Plug-in Hybrid Electric Vehicle (PHEV). It runs on a 2.0L Si4 Ingenium gas engine and an electric motor. When operating in EV mode, the engine will deliver zero tailpipe emissions, which is better for the environment. Plus, it allows you to travel up to 31 miles on a single charge, which will ultimately save you money on gas.
Unfortunately, the 2019 Toyota Land Cruiser doesn't offer a plug-in hybrid model. It's also not quite as fuel-efficient, achieving just an EPA-estimated rating of 13 city/18 highway MPG.
Land Rover vs Land Cruiser Technology
No matter where you are on your journey, you should always stay connected. Tucked into the high-tech cabin of the Land Rover Range Rover sits a standard 10-inch dual-touchscreen system with access to tools like SiriusXM®, Bluetooth®, and much more.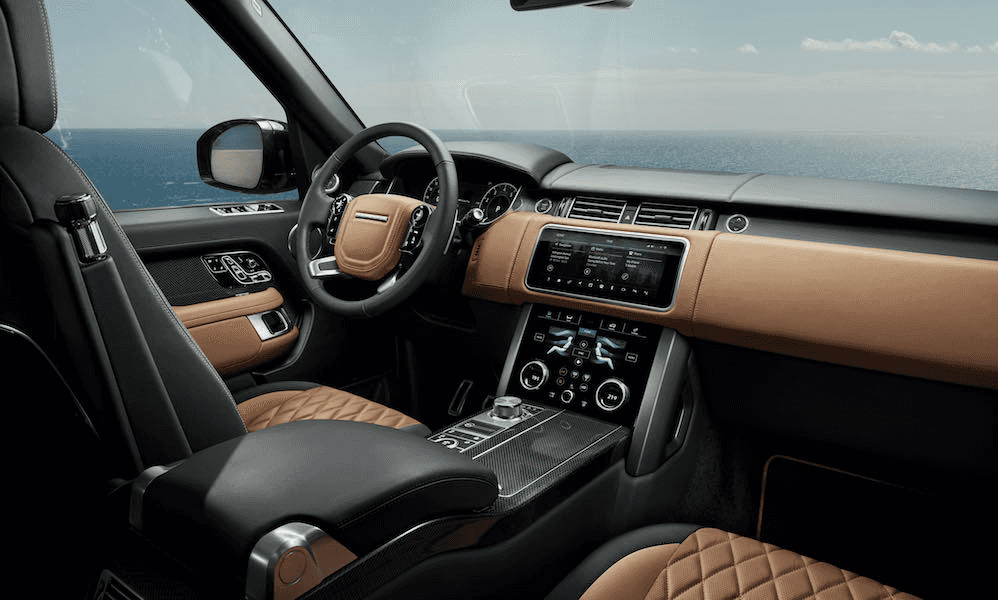 Alternatively, the Toyota Land Cruiser includes an infotainment system, but it only features a 9-inch touchscreen. Without the convenience of the system provided in the Land Rover Range Rover, you may find it more difficult to access all your favorite entertainment and information devices.
Land Rover vs Land Cruiser Interior Design & Amenities
While both SUVs have stylish interiors, the Range Rover is known for having one of the nicest-looking cabins in the class. It's roomy and comfortable, and it's filled with lots of top-notch materials, such as Semi-Aniline leather.
The Land Cruiser has an attractive cabin, as well, with mostly high-quality materials. However, many people believe that there are other vehicles in the class that are nicer looking.
Still, you'll find plenty of creature comforts in each SUV to help keep everyone happy. They include heated/ventilated front seats, heated rear seats, and a heated steering wheel.
The Land Rover Range Rover, though, offers a bit more with its amenities. It has optional ventilated rear seats, so those in the back can also keep cool. It offers a 'Hot-Stone' massage function for the front and back seats, as well. With just the touch of a button, you can get all the aches and pains out after a long day.

Safety & Security in the Range Rover vs Land Cruiser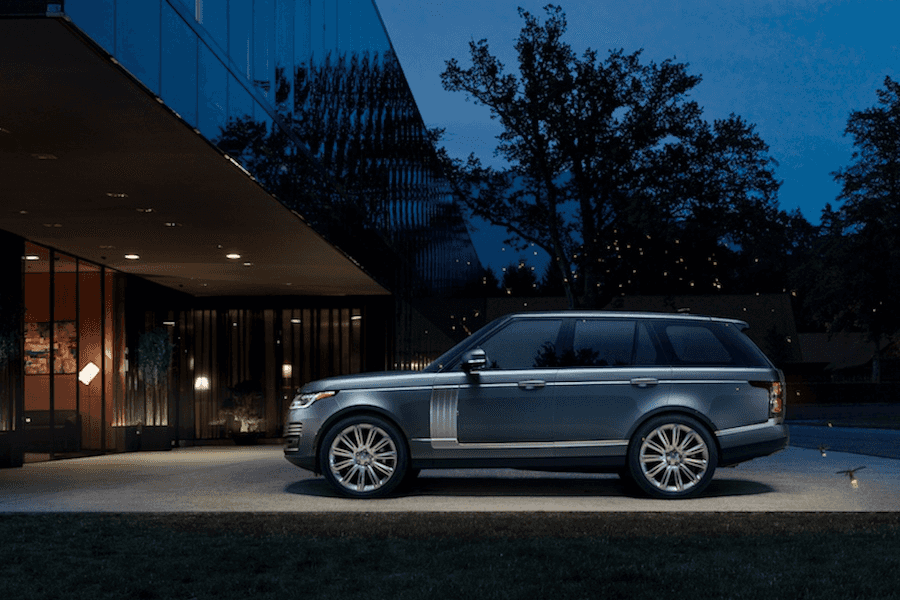 Both SUVs come armed with a suite of driver-assisting technologies. However, for even more peace of mind on the road, only the Land Rover has an available Head-Up Display—and that's why it's one of the most reliable SUVs on the market.
This system projects critical information about your drive at eye level onto the windshield. That way, you won't be forced to move your eyes from the road just to check on your speed, navigation directions, or anything else.
Unfortunately, the Toyota Land Cruiser isn't equipped with that type of technology, which means you'll have to divert your eyes from what's ahead to check on your upcoming turn.
Land Rover vs Land Cruiser Vehicle Comparison: Verdict
At Land Rover Santa Fe, we know how hard you work to keep your family comfortable and content. So, when you're preparing for yet another exciting journey near Santa Fe, White Rock, or La Cienega, choose the spine-tingling power of the Land Rover Range Rover.
Why wait around to get your hands on this impressive SUV? Instead, stop by our showroom or schedule your test drive today!